Minnesota drought conditions improve after recent rain
MINNEAPOLIS (FOX 9) - Heavy rain from the last several days has helped improve drought conditions across Minnesota. Areas that experienced the driest conditions over the last few months got the most rain, 2 to 5 inches in most of the Twin Cities. 
The metro area has improved from extreme to severe drought, and much of the state saw a category improvement.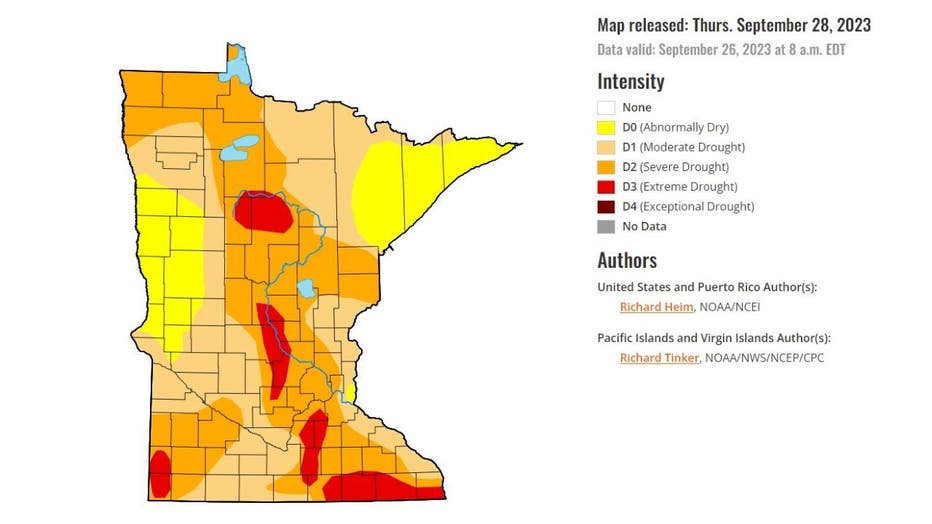 With the start of October coming in, fall leaves are starting to pop up. Many spots in northern Minnesota experience more than 50% color, whereas areas in the metro area are just starting to pop. 
There are many factors that play into when the leaves change colors and how vibrant they are, moisture and temperatures are the biggest. 
With warmer, summer-like temperatures this weekend, the leaves changing might pause while temperatures stay high.