Target Field makeover: Twins renovate ballpark including new scoreboard
MINNEAPOLIS (FOX 9) - Target Field is getting a bit of a makeover, with the Twins making some big changes just over two months ahead of the home opener.
"We are embarking on the largest off-season project in the history of this ballpark," said Twins President Dave St. Peter.
It's hard to believe Target Field is already 12 years old. In the dead of winter, this adolescent ballpark is getting the upgrades for its next phase of life.
"To always think about ways to make this ballpark better, to always find ways to reimagine the Target Field experience," said St. Peter.
St. Peter unveiled the newest additions at the Twinsfest kick-off luncheon last week. They include an entirely new Minnie and Paul sign with "Win Twins" on the top and a fully mechanical handshake, along with an LED baseball medallion that will top the right field tower. Both will be installed in the coming weeks.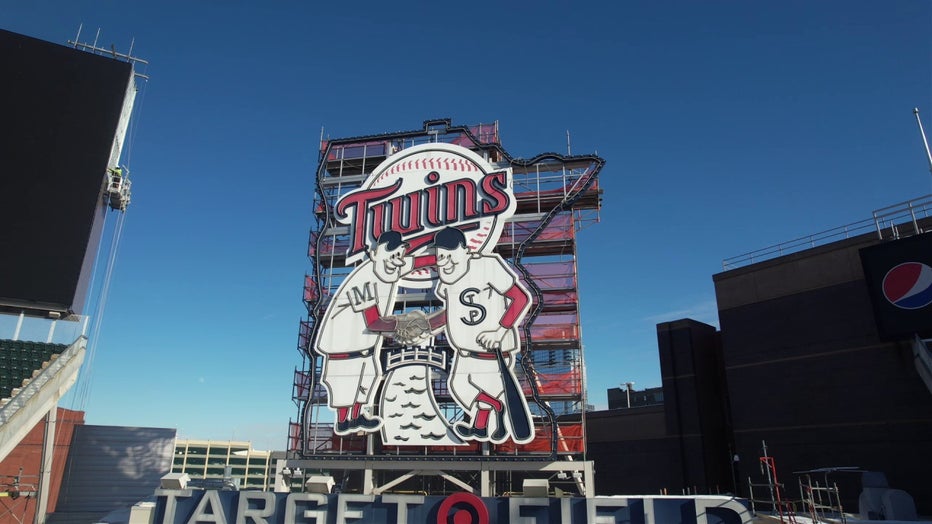 Win Twins Minnie and Paul. (FOX 9)
But these video renovations are well underway, involving replacing nearly all the ballpark's video screens, all 23,000 square feet of them. The main scoreboard is already up over left field and it's massive -- now 178 feet wide.
"That main left field board is now 75% larger than the boat that was here a year ago and becomes the sixth-largest main board in Major League Baseball," said St. Peter.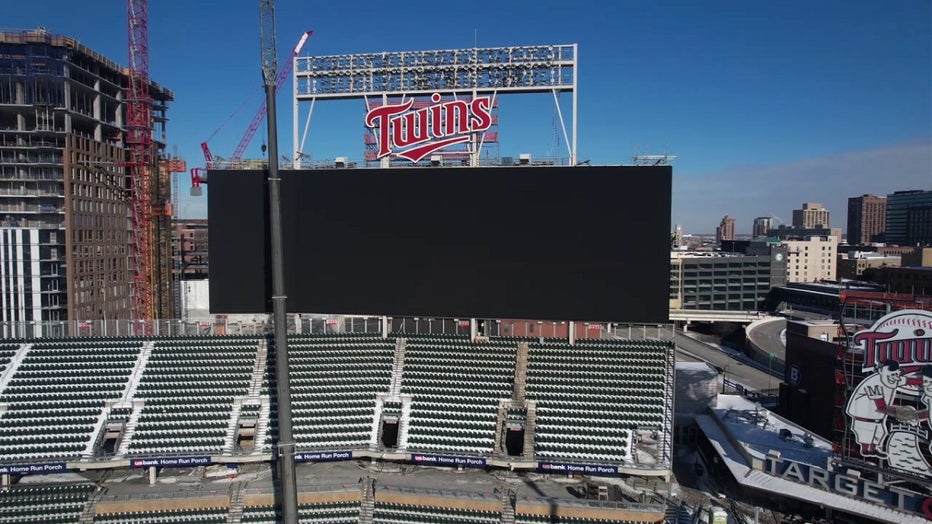 Target Field is getting a winter makeover. (FOX 9)
Dozens of workers are involved to handle both the physical installation of all the individual LED panels and the complex wiring they require. All told, that brings 22 new displays and nearly 1,500 feet of ribbon displays alone.
The Twins are pretty proud of how this field will look after this tech renovation, set to be done by the end of March and help welcome spring.
"It will serve as a victory symbol for our franchise, but more importantly, it will also serve, in our mind, as a beacon for the city, for Target Field, for downtown, and for all fans," said St. Peter.