Is a trade coming for Kyle Rudolph?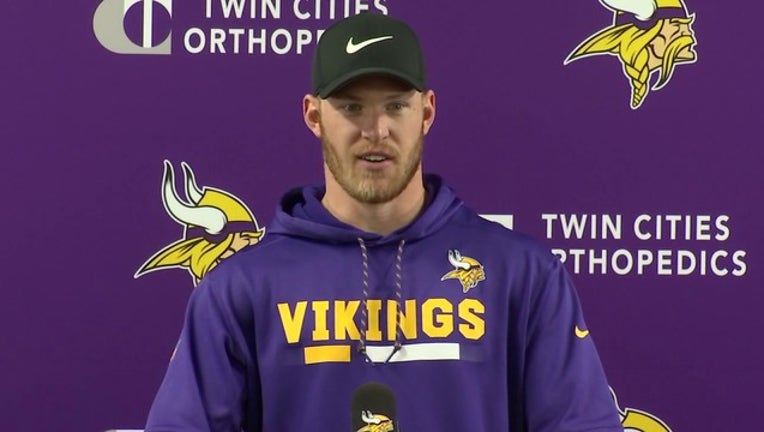 article
MINNEAPOLIS (FOX 9) - It appears that Kyle Rudolph's time with the Minnesota Vikings could be coming to an end in the near future.
According to an NFL Network report, the Vikings were in the middle of contract extension talks with Rudolph that broke off Friday morning. Rudolph, who is entering his ninth season with the Vikings, is due more than $7 million this season.
Rudolph spoke openly during recent offseason conditioning workouts about his desire to work out a restructured contract to stay with Minnesota. Rudolph is coming off one of the better seasons of his career, with 64 catches for more than 600 yards and four touchdowns. He averaged 9.9 yards per catch and played in every game for the fourth straight season.
Friday's developments could signal a trade for Rudolph. Vikings General Manager Rick Spielman drafted Alabama tight end Irv Smith Jr. with the No. 50 pick in the second round. Spielman said after drafting Smith that the two could co-exist in the offense, which will be run by Kevin Stefanski with inspiration from Gary Kubiak.
Smith caught 44 passes for more than 700 yards and seven touchdowns last season for the Crimson Tide, averaging more than 16 yards per catch.
The Vikings are also close to their salary cap, and have yet to sign first-round pick Garrett Bradbury to his rookie contract.