Gophers beat Nebraska 78-75 to advance in Big Ten Tournament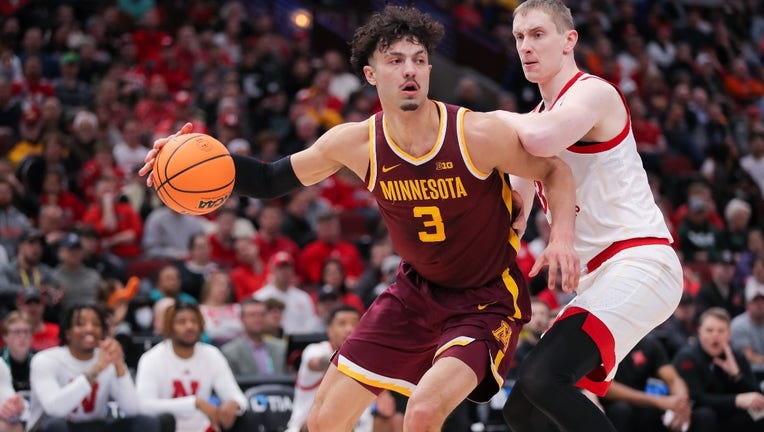 article
MINNEAPOLIS (FOX 9) - Ben Johnson talked about the Gophers not letting their next game be their last as they entered the Big Ten Tournament with the No. 14 seed.
The University of Minnesota men's basketball team did just that Wednesday night, beating No. 11 seed Nebraska 78-75 to advance to Thursday's second round. The Gophers (9-21) advance to face Maryland.
Dawson Garcia had a double-double to led Minnesota with 18 points and 13 rebounds. He added six assists. Ta'Lon Cooper added 16 points, and set a program record with 12 assists. Jaden Henley had 14 points, and Jamison Battle added 13 points before fouling out as the Gophers had four players in double figures.
Minnesota got down 8-0 in the first five minutes, then went on a 21-8 run and never trailed the rest of the game. The Gophers were 14-of-20 at the free-throw line and committed 15 turnovers, but out-rebounded the Cornhuskers 34-28.
The win ends Nebraska's season, and avenges a regular season sweep as the Gophers finished 2-17 in league play. Minnesota looks to keep its season alive Thursday night against the No. 6-seeded Terrapins.