What is super fog and what causes it?
Fog can be extremely hazardous to drivers, boaters and pilots – especially when it's dense. 
Every year fog leads to numerous delays on the roads and in the air, and even leads to fatalities. And while there are several different types of fog, super fog can be especially dangerous for drivers.
WHAT ARE THOSE CREEPY CLOUDS? SHALLOW FOG EXPLAINED
What is super fog and what causes super fog?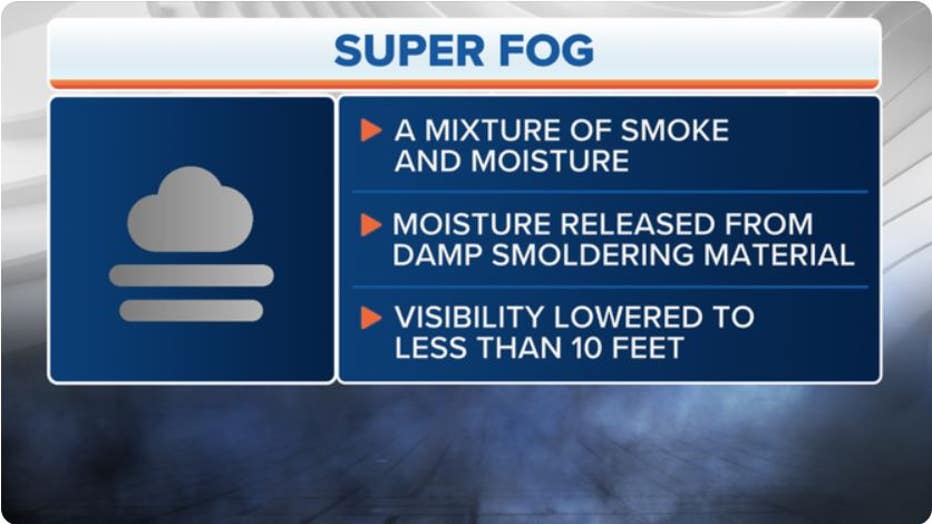 According to the National Weather Service, super fog forms when a mixture of smoke and moisture released from damp, smoldering materials such as brush, leaves and trees, mixes with cooler, saturated air.
That, the NWS says, causes super fog and can lower visibility to less than 10 feet.
With light wind, super fog settles through low terrain areas such as river beds and drainage ditches, but super fog is extremely dangerous when it's over highways and has been the cause of numerous fatal multi-vehicle crashes.
Such was the case in central Florida in 2022 and most recently, outside New Orleans on Monday.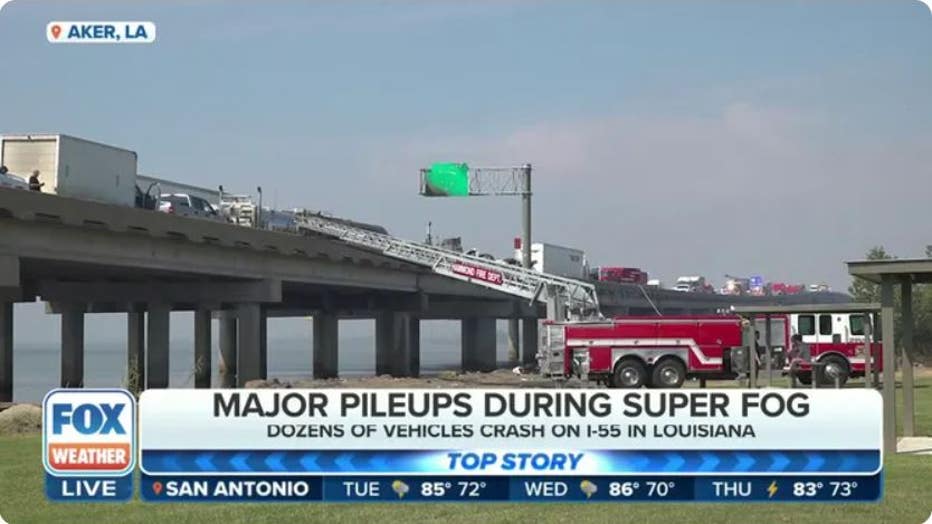 To reach accident victims, fire trucks had to use ladders from the marsh below. (FOX 8 NOLA / FOX Weather)
DOES FOG REALLY BURN OFF? DISPELLING THE MYTH OF COMBUSTIBLE CLOUDS
The U.S. Department of Agriculture says super fog can be a threat to motorists at any time of the time, especially in parts of the southern United States.
While encounters with super fog don't happen often, the NWS suggests drivers be aware of steps they can take if they find themselves driving through fog or super fog.
Experts suggest:
Drive with your lights on low beam
Reduce your speed and allow for plenty of room between you and other vehicles
Avoid crossing traffic
Turn on your windshield wipers and defrosters to obtain maximum vision
Listen for traffic that is not visible to the eye