Suni Lee welcomed home in St. Paul after gold medal win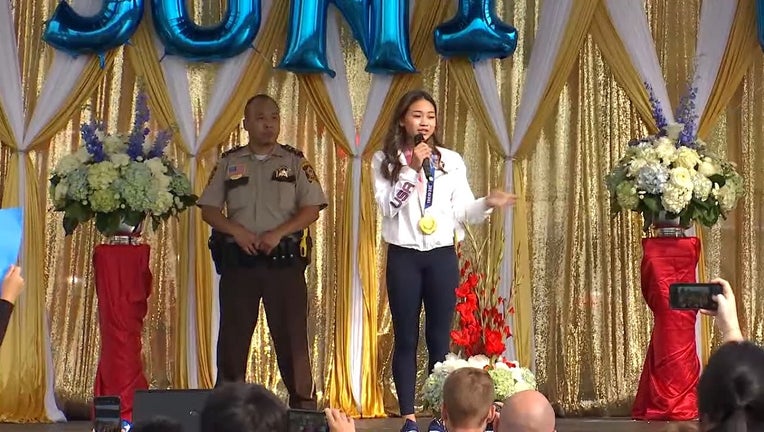 article
ST. PAUL, Minn. (FOX 9) - Crowds of fans and supporters lined up along White Bear Avenue in St. Paul on Sunday to welcome home star gymnast and gold medalist Suni Lee after her return from the Tokyo Olympics.
Suni Lee won gold in the women's artistic individual all-around competition and also took home silver in the team contest and a bronze for the uneven bar over the past two weeks.
After the parade, members of the Hmong community along with city and state leaders hosted a ceremony to celebrate Suni Lee.
"This is truly amazing," said Lee during the ceremony. "It's not like anything I ever expected."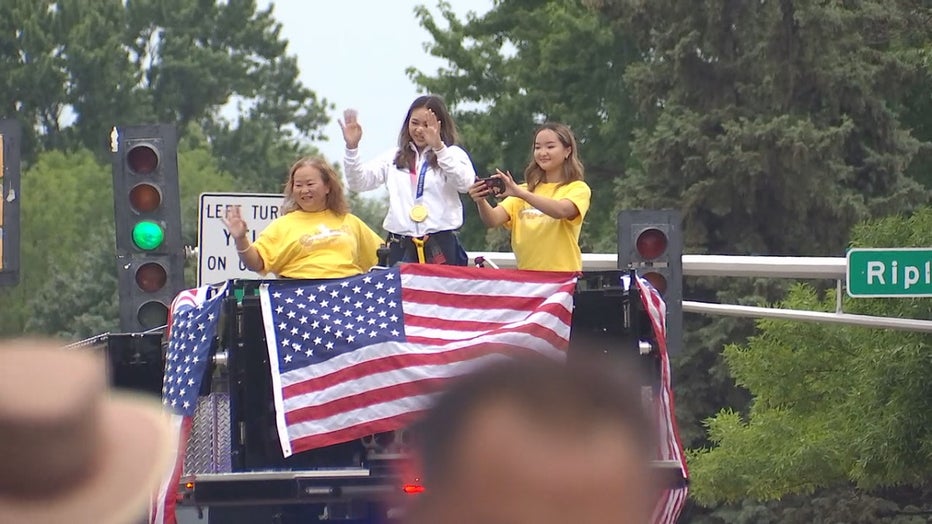 Gymnast Suni Lee waves at fans from atop a fire truck during a parade honoring her in St. Paul. (FOX 9)
Lee returned home from Tokyo on Friday after wrapping up her final events last week. Her gold medal victory sent waves through the Twin Cities, particularly the Hmong community which told great pride in her success.
Hmong culture was on full display on Sunday, as Hmong artists and dancers took part in the celebration.
The excitement she created in her community seemed to resonate with Lee as she started to get emotional on stage Sunday from her warm welcome from fans.
"Thank you, I'm going to get emotional, but thank you so much for coming out," said Lee, holding back tears. "I'm so overwhelmed and I really feel all the love and support that all of you have given me through my entire journey and especially now since I'm an Olympic gold medalist."
Lee also used her time to encourage the next generation of gymnasts.
"There's a lot of young girls and boys out here," said Lee. "And I just want to say, if you ever want to live your dreams, please try to go for it. You never know how far you're going to get and it is truly amazing when you reach your dreams. So please don't ever, ever, even if it gets hard, don't ever stop. Keep reaching for your dreams."