St. Paul man charged in fatal shooting of 17-year-old girl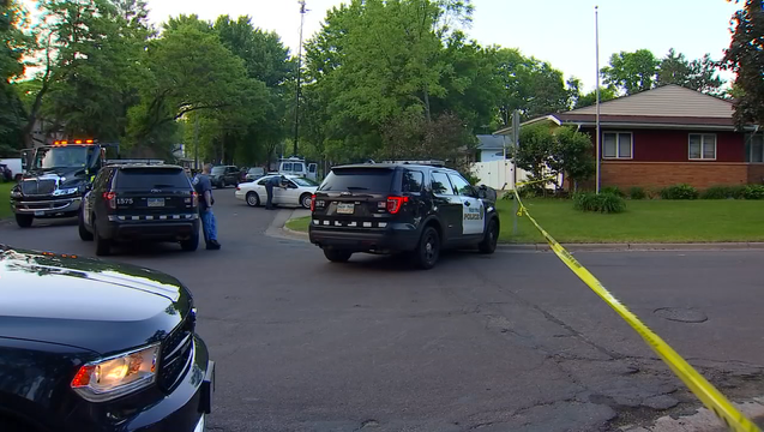 article
ST. PAUL, Minn. (KMSP) - A 23-year-old St. Paul man has been charged with second degree murder in the fatal drive-by shooting of a 17-year-old girl, who was riding as a passenger in another vehicle.
St. Paul Police believe Dauntrelle Lamont Bullock shot and killed Keyira Patrice-Monay Nunn of St. Paul.
According to the criminal complaint, a man agreed to pick up Nunn near 4th Street and Hazel Street on June 2. Shortly after picking her up, he noticed a tan SUV pulled up alongside them while they were on 3rd Street.
He looked over and saw the driver, later identified as Bullock, who then fired one shot. Bullock then drove away.
The man started driving too, but then quickly realized Nunn was injured. He pulled over and called 911.
The teen was shot in the chest and died at the scene.
Police later viewed surveillance video from a home nearby the shooting. It showed the two vehicles pass each other going opposite directions. Bullock's vehicle then abruptly turned around in a driveway to follow the other car, knocking over a garbage can in the process.
While the shooting happened out of the camera's view, it captured key details of Bullock's vehicle, such as a broken left rear reverse light and a missing lug nut front cover on the right front tire.
On June 7, an off-duty officer found the car matching the description at a gas station in Robbinsdale. The driver matched the witness' description and was registered to Bullock.
In an interview with police, Bullock told police he was at work when the shooting happened and refused to speak further without a lawyer.
After speaking with Bullock's employer, they learned he wasn't at work when the shooting occurred. On June 6, Bullock called work, saying he had a family emergency and had to leave town by the end of the week. He didn't show up to his next two shifts.
Nunn's GoFundMe page can be found here.