Shots fired at memorial for Brooklyn Park shooting victim
BROOKLYN PARK, Minn. (FOX 9) - Police say shots were fired at a memorial set up for a 17-year-old shooting victim in Brooklyn Park Tuesday night.
According to Brooklyn Park police, at about 11 p.m., officers were dispatched to the report of shots fired at 5700 Brookdale Dr. N., where a memorial was set up for the earlier shooting victim. 
Multiple callers reported that a large group of people were shooting at each other, and that the suspects left the area on foot and in vehicles. Officers searched the area and located four suspects, who were arrested. No one was injured.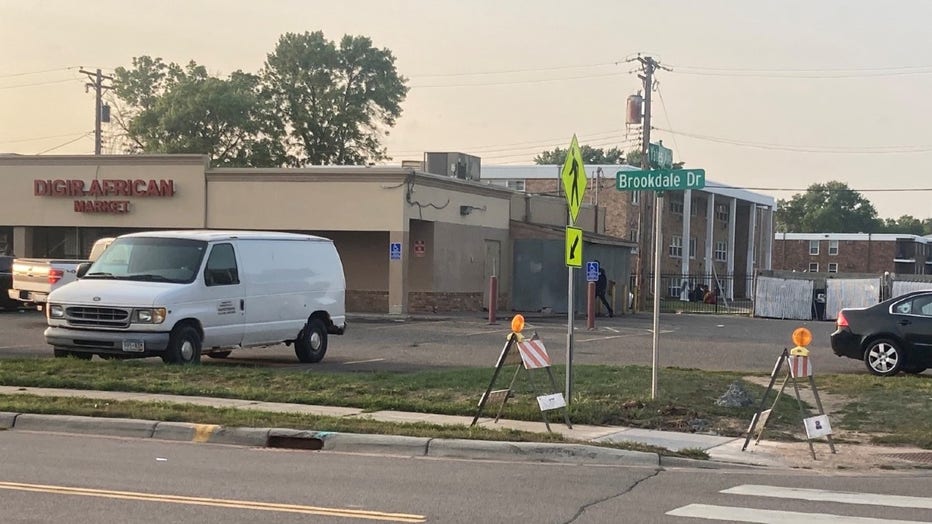 A deadly shooting happened near the African market at the intersection of Brookdale Drive and Yates, according to Brooklyn Park police. (FOX 9)
Authorities later determined that at least one of the weapons used is believed to be fully automatic. The investigation determined that over 50 rounds had been fired in the incident. 
Wednesday night, community members will hold a memorial service for the teen at the site, and the strip mall will to close at 6 p.m. due to ongoing violence.