Seal repeatedly wanders out of ocean to explore snowy Maine town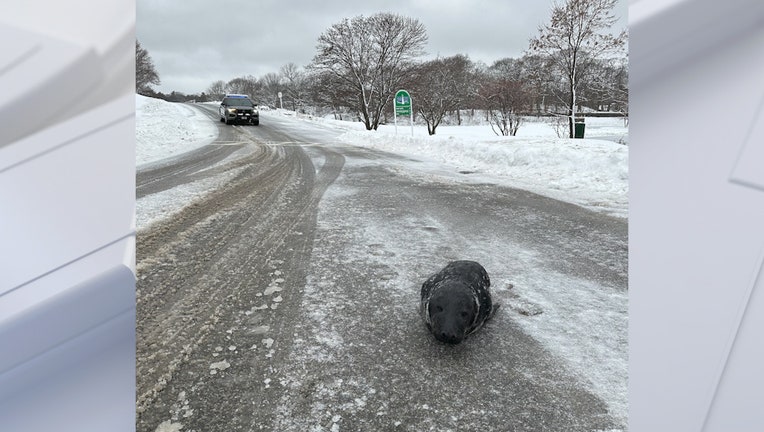 article
CAPE ELIZABETH, Maine - A seal was determined to enjoy a snow day after leaving the water multiple times despite being captured.
Cape Elizabeth Police in Maine said early Monday morning, they got a call about a seal wandering around the Oakhurst Road neighborhood. A public works employee spotted the mammal while plowing the snow.
An officer responded and found the seal. The officer captured it and brought it back to Fort Williams Park where it was released back into the ocean.
RELATED: Nearly two-thirds of coral reef sharks threatened with extinction from overfishing as main cause, study finds
Hours later, officers received a second call that the seal was wandering down Shore Road. This time another officer captured it and released it back into the ocean.
Not long after that, the seal was found once again wandering around Fort Williams Park. Officers captured it and released it back into the ocean.
"We did not know it at the time, but this seal was committed to his goal of exploring Cape Elizabeth," officers said in a Facebook post.
RELATED: Spike, a Chihuahua mix from Ohio, named world's oldest living dog
Police said the Marine Mammals of Maine then found and took possession of the seal to be assessed at their rehab center.
This story was reported from Los Angeles.