School district presses charges after students cemented toilets in 'senior prank'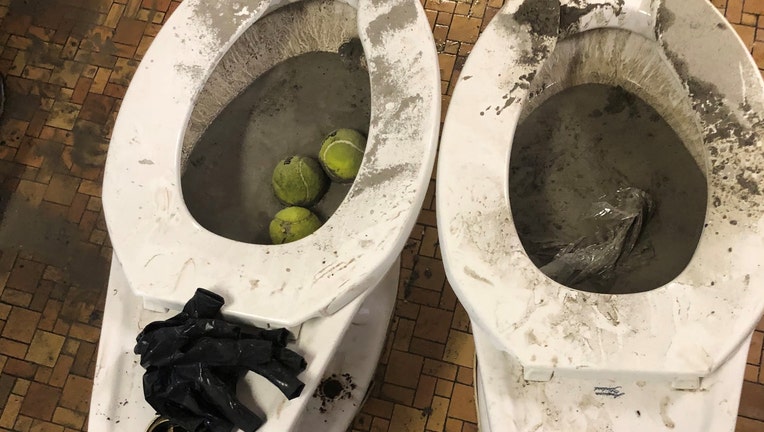 article
BURLINGTON, N.C. - A "senior prank" could possibly end with criminal charges after students jokingly cemented toilets, costing the school district thousands of dollars. 
The Alamance-Burlington School System in North Carolina said the matter has been turned over to local police. 
School officials said the students entered Williams High School overnight and poured cement into toilets and urinals.
The incident resulted in more than $4,000 in damages, and strict penalties for the students, according to the school district. 
"Those who are seniors will not be allowed to participate in graduation," the school district said in a statement to FOX Television Stations. "Underclass involved students will be suspended long term (remainder of year)."
RELATED: 2 missing after massive fire at North Carolina construction site, fire chief says
The district also said Superintendent Dr. Dain Butler has taken a zero-tolerance approach to misbehavior this school year. 
Maintenance crews also had to clean up overturned desks, lockers, graffiti, eggs, trash, and other acts of vandalism at other schools. School officials said those responsibly will also be charged and suspended. 
"We believe in celebrating milestones in a responsible and respectful way, without crossing the line and causing harm or damage," the statement continued. 
This story was reported from Los Angeles.