Reward offered in Maplewood homicide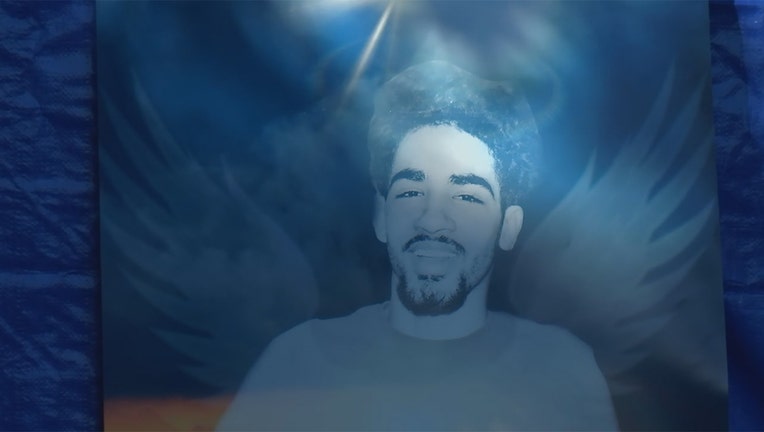 article
MAPLEWOOD, Minn. (FOX 9) - The family of a homicide victim in Maplewood is hoping a new reward will help police track down new leads in a case from late last month.
A $7,000 reward is being offered in a Maplewood homicide for information that will help investigators identify a suspect in the case. 
According to the Maplewood Police Department, around 8:45 p.m. on Aug. 28, officers were called to Larpenteur Avenue East and Howard Street North on a report of a person down in the roadway, On scene, officers found Devinn Madley, 20, dead from a gunshot wound.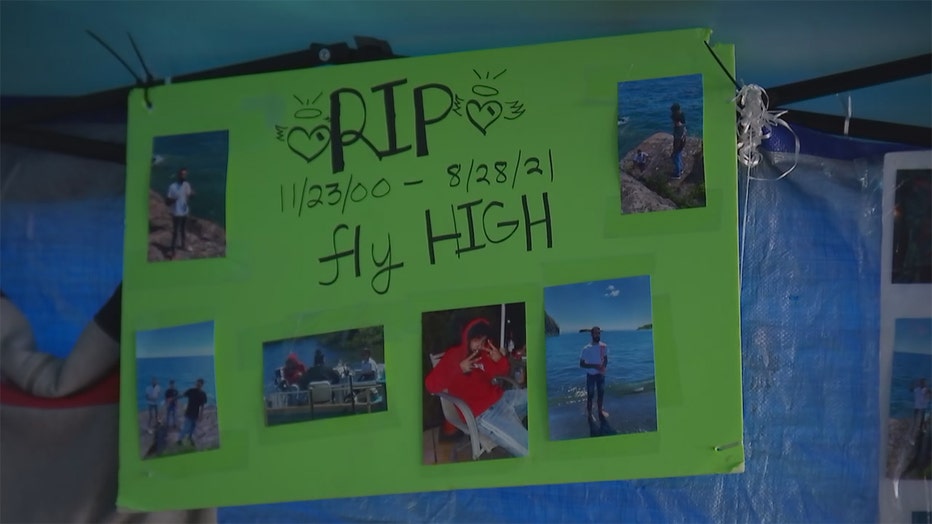 Devinn Madley's family is hoping a reward will help investigators find a lead in his case.  (FOX 9)
On Tuesday, Madley's family and Maplewood police announced a $7,000 reward for information on Madley's shooting death. 
Lt. Joe Steiner said Madley was walking home from a store along Larpenteur Avenue when he was shot and killed.
Through investigation, police have determined three people are involved in Madley's murder, but they do not know who they are, Steiner said. 
"This was a senseless death and I need answers. I want answers," Devinn's father, Theryl Dugas, said. "He was a good kid, never got in trouble, he worked, he played video…he was just getting into his way of life as a young man. Somebody knows something out here. I'm begging and I'm pleading, right now I need answers to what happened to my child."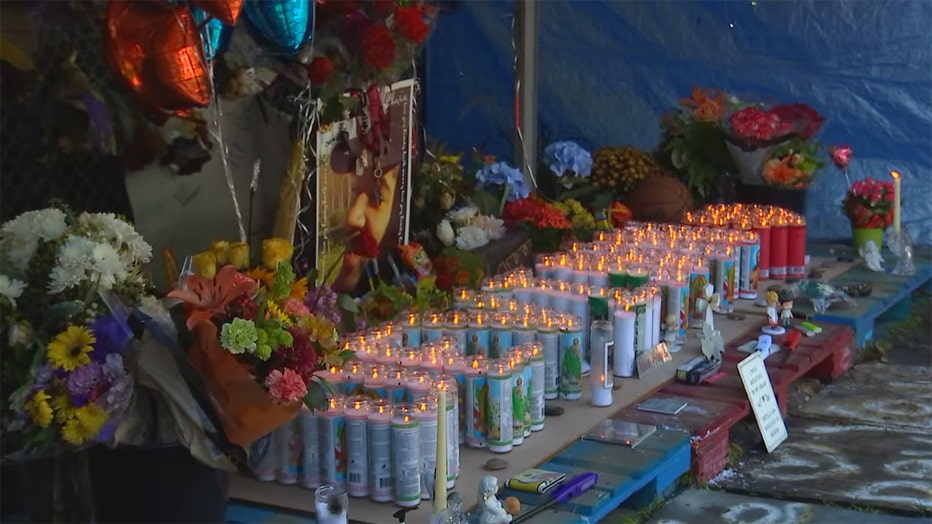 A memorial for Devinn Madley has been set up along Larpenteur Avenue to bring awareness to his case.  (FOX 9)
The family has set up a memorial along Larpenteur Avenue, hoping to raise awareness of Madley's case. 
Anyone with information is asked to contact Lt. Joe Steiner with the Maplewood Police Department at 651-249-2608. 
Madley's death has been only homicide that has occurred in Maplewood so far in 2021.