Ramsey County deputies used excessive force in 2020 ambulance call: Lawsuit
ST. PAUL, Minn. (FOX 9) - The family of Nekeya Moody filed a federal civil rights lawsuit Thursday against Ramsey County and two of its sheriff's deputies for her death during a mental health call nearly three years ago. 
Moody, a 37-year-old mother of five children, died on Feb. 10, 2020, four days after Ramsey County Sheriff's Office deputies and Allina paramedics were dispatched to a 911 call for a woman having a panic attack and seizure. 
After several minutes spent struggling to restrain Moody on her stomach, she became limp and unconscious for 7 minutes, as deputies accused her of "playing possum."
The FOX 9 Investigators examined a deputy's body camera footage from the incident two years ago, raising questions about the police and paramedic response and whether Moody may have died from positional asphyxia.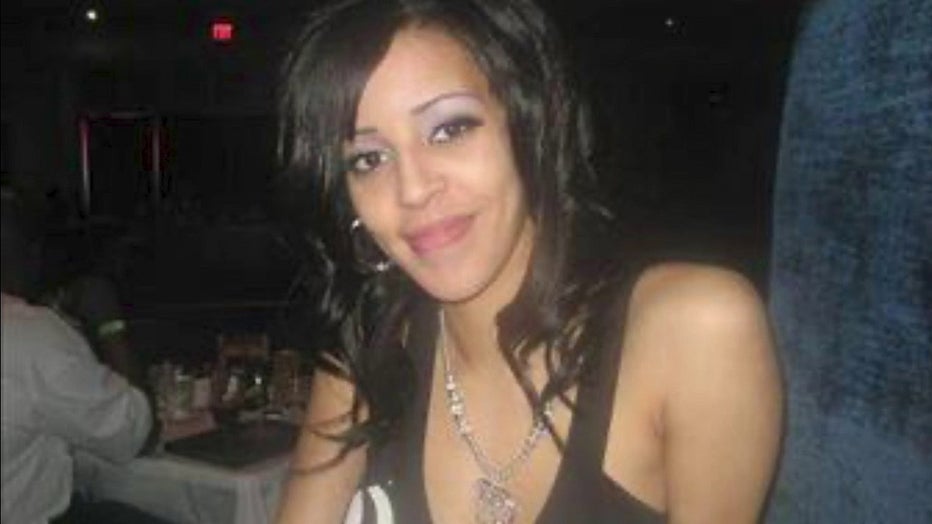 The federal lawsuit alleges Moody died from excessive force and deliberate indifference to her medical needs, in violation of her civil and constitutional rights. 
The Ramsey County Medical Examiner ruled the death an accident caused by "probable complications of excited delirium; recent cocaine use, physical exertion." 
Excited delirium is the controversial and rare medical diagnosis of someone who is hyper-aggressive and psychotic due to drug intoxication and/or mental illness, causing an adrenaline overdose and a dopamine rush that can purportedly lead to cardiac arrest and death. 
It is the same condition Minneapolis Police officers speculated about during the murder of George Floyd. The Hennepin County Medical Examiner ruled that Floyd died from positional asphyxia, as he was placed on his stomach, with a knee on his neck. 
The Moody family is being assisted in their lawsuit by Communities United Against Police Brutality (CUAPB), which recently reinvestigated the case, said the plaintiff's attorney Paul Bosman. 
Bosman said the excited delirium diagnosis has "a very checkered past and almost always occurs when someone is taken into police custody and no other way," he said.
Asked which first responders had the greater culpability in the incident, the deputies or the EMTs, Bosman said, "In the moral sense, I think there's enough culpability to go around."
"It's evidence of the same disease, paranoia, not on Moody's part, but the police and how much they need to have control," said Bosman.
Around 7:45 p.m. on Feb. 6, 2020, two Ramsey County Sheriff's deputies — Steven Eddicus and Joe Stradinger — were dispatched to a Little Canada home to assist with a medical call. 
The deputies entered the home while an Allina Ambulance crew waited outside. 
Inside, Moody was sitting on the floor between the legs of a friend sitting on a couch holding her still. 
Moody is clearly agitated and scared. The deputy tells her to calm down and grabs her by the arm when she begins to struggle with the deputies.
Lawsuit reveals new details
What's new in the lawsuit is its description of how Moody's hooded sweatshirt and a deputy's elbow on Moody's neck may have been factors in her death.
According to the lawsuit, as Moody was on the floor, "the hood portion twisted" and "went over most of her face. She struggled to pull the hood down from her face while the deputies held her arms."
During the struggle Moody yells "I love my children" and "Please help me."
The lawsuit also notes her torso was in "an oblique angle, halfway between her side and her back. The hood slipped back up over her nose and mouth. She attempted to bring her head and shoulders up from the floor."
At that point, the video shows the deputies rolling her face down with one of the deputies pushing his left hand down on Moody's right shoulder. 
Then according to the lawsuit, Deputy Eddicus placed his left hand down on Moody's forearms "and curled his wrist to press the outside edge of his left forearm into the right side of Ms. Moody's neck, under her jaw." 
The lawsuit says Deputy Eddicus' weight was pressing on her neck and back, forcing her face into her hood and the floor. 
A few seconds later, Moody went limp and appeared unconscious. 
Deputy Eddicus says, "She's playing possum, I think." 
The lawsuit says, "Although Ms. Moody was not moving or uttering any sounds, the deputies did not check to see if she was breathing or had a pulse. Ms. Moody remained face down with Deputy Stradinger applying weight on her back." 
The deputies then struggled to find Moody's pulse.
She is rolled onto her side, as a friend in the home asks, "Is she alright?" 
Deputy Eddicus asked his partner, "Is she breathing, okay? Joe?" Deputy Stradinger replied, "I don't know." 
An Allina ambulance crew arrived 7 minutes after the deputies and 4 minutes after Moody became unconscious, the lawsuit notes. 
The video shows EMTs waited 2 minutes before taking Moody's vitals as the deputies tell them she was "a pretty strong lady" who was likely "playing possum" and had "crazy eyes." 
It is only as paramedics carry Moody out of the home on a stretcher, a full 7 minutes after she went limp, that paramedics realize there is a problem.  
"I think we may have an airway issue," an EMT said. 
Inside the ambulance, the handcuffs were removed from Moody's unconscious body as the crew put her on ventilation to assist her breathing. 
The lawsuit says it was more than 3 minutes after the mention of a possible airway issue that mechanical ventilation began. 
Paramedics then discover Moody had no pulse and CPR was started. 
Four days later, she was taken off life support at Regions Hospital after being declared brain dead. 
Long mental health history
Deputies and paramedics arriving at the scene appeared unfamiliar with Moody's long mental health history.   
St. Paul Police had nearly a dozen contacts with Moody in the weeks leading up to her death. 
Police reports obtained by the FOX 9 Investigators show Moody had been diagnosed with schizophrenia, bipolar, and PTSD.  Moody was convinced people were trying to kill her, according to the reports. 
Social workers and the St. Paul Police Department's mental health unit, known as COAST, struggled to find a solution. 
In one report, two weeks before her death, an officer writes, "COAST has exhausted its ability to engage Moody in services." 
Moody was also a familiar presence at Regions Hospital's psych unit, having admitted herself seven times in two months. She was released because she wasn't considered a danger to herself or others.
Response from Ramsey County
The Ramsey County Sheriff's Office did not comment on the lawsuit but provided a press release with a brief narrative of the medical call, verbatim what the office provided the FOX 9 Investigators with two years ago.
"Once medics left, deputies interviewed Ms. Moody's two family members who were present at the residence," the sheriff's office statement said.  "The family members told deputies their help was needed and thanked the deputies before they left."