Panicked call from a relative could be scammers cloning their voice, FTC warns
WASHINGTON - If you receive a panicked call from someone who sounds just like a family member or friend asking for money, there's a chance it could be a scam using artificial intelligence, U.S. federal regulators warned this week. 
The Federal Trade Commission issued an alert on Monday about voice cloning, in which a bad actor uses AI to fool the person on the other end of the phone line. 
The federal agency shared a scenario in which the victim gets a call with "a panicked voice on the line" from someone who sounds like their grandson. The caller says they have wrecked their car and landed in jail, but can be helped by being sent money. 
Although it may sound just like that relative or friend, the FTC says consumers should know about the possibility of voice cloning. 
"All he needs is a short audio clip of your family member's voice — which he could get from content posted online — and a voice-cloning program," the FTC said in its notice. "When the scammer calls you, he'll sound just like your loved one."
The FTC said don't trust the voice on the other end of the phone line in this scenario. 
"Call the person who supposedly contacted you and verify the story. Use a phone number you know is theirs," the agency said. "If you can't reach your loved one, try to get in touch with them through another family member or their friends."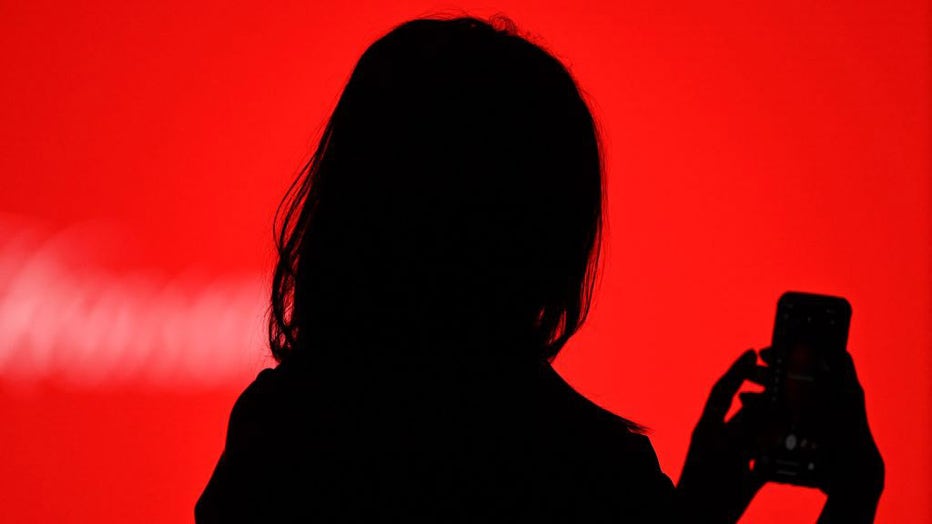 FILE IMAGE - A person holds their smartphone on April 8, 2021. (Photo by GABRIEL BOUYS/AFP via Getty Images)
Scammers often ask for money in different ways, such as wiring money, sending cryptocurrency, or buying gift cards – ways that make it hard to get your money back, the FTC said.
Anyone who asks for a card number and PIN could also be signs of a scam. 
Consumers are asked to report any scam to the FTC at ReportFraud.ftc.gov.
This story was reported from Cincinnati.