Oreo unveils 'the most Oreo' Oreo, stuffed with its own cookie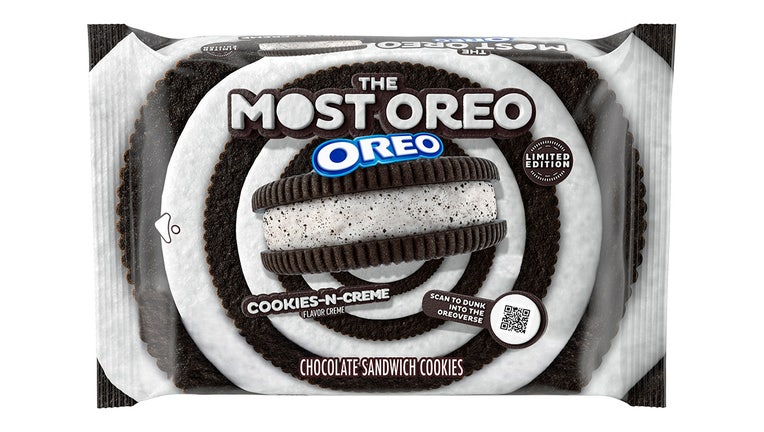 article
Calling all Oreo lovers! 
Oreo unveiled its newest limited-edition sandwich cookie which is sure to be the most Oreo of all the Oreo cookie flavors. 
Literally dubbed The Most Oreo Oreo, the company's newest flavor showcases a heaping helping of creme with ground Oreo mixed in. 
The Most Oreo Oreo cookie will hit store shelves beginning Jan. 30.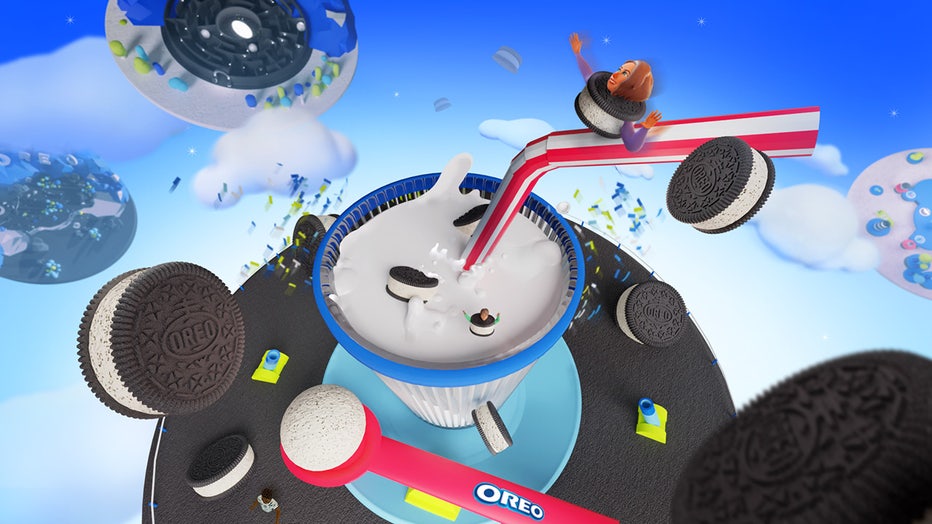 Oreo's new virtual world, Oreoverse. (Oreo)
The cookie company also announced it's getting on the metaverse bandwagon and unveiled the launch of its own metaverse virtual world, Oreoverse.  
Beginning today, fans of the world-renowned sandwich cookie can explore and play games and even get a chance to win a $50,000 grand prize. 
"We're so excited to enter the metaverse! OREO is the cookie that begs to be played with and we love to create new opportunities for our fans to connect with each other and share that playful spirit," said Julia Rosenbloom, Senior Brand Manager, OREO. "The Most OREO OREO cookie gives fans a whole new way to playfully engage with us. By scanning the pack, they will 'dunk into' the new OREOVERSE world." 
RELATED: Pizza Hut claims to set record for world's biggest pizza 
People who want to visit the Oreoverse can do so through Meta Quest 2 or Meta Quest Pro headsets, or via mobile phones or desktop computers by visiting www.oreoverse.oreo.com. 
And are there any Martha Stewart fans out there? 
To commemorate the launch of the Oreoverse, Stewart and her gardener and good friend, Ryan McCallister, will stream an inside look at their Oreoverse experience on Jan. 30.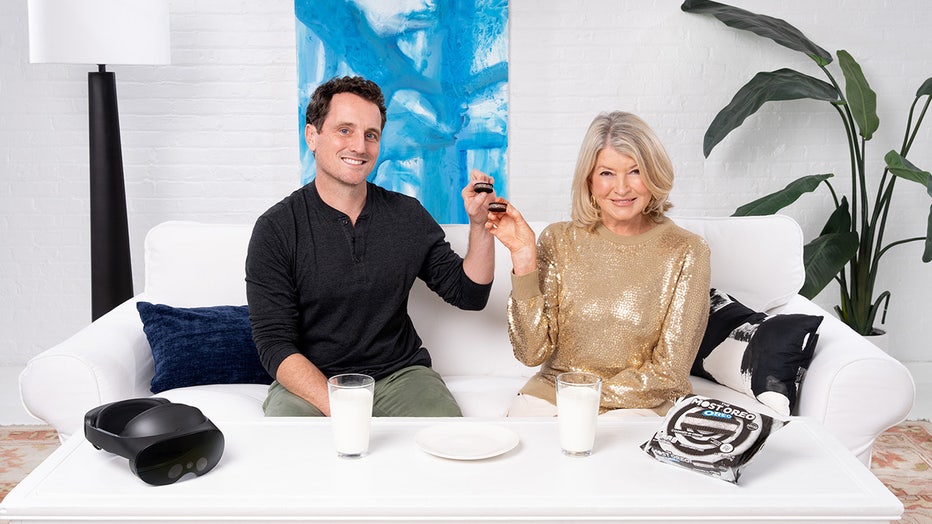 Martha Stewart and Ryan McCallister will explore the Oreoverse on Jan. 30. (Oreo)
"I am excited to make my metaverse debut in partnership with one of my favorite cookie brands, OREO, and having Ryan there with me will make it all the more fun," said Martha Stewart. "The two of us have had our fair share of adventures over the last 10 years and have been able to navigate just about anything together, especially in the garden!" 
RELATED: Mountain Dew Baja Blast Hot Sauce: Here's how you can win an exclusive bottle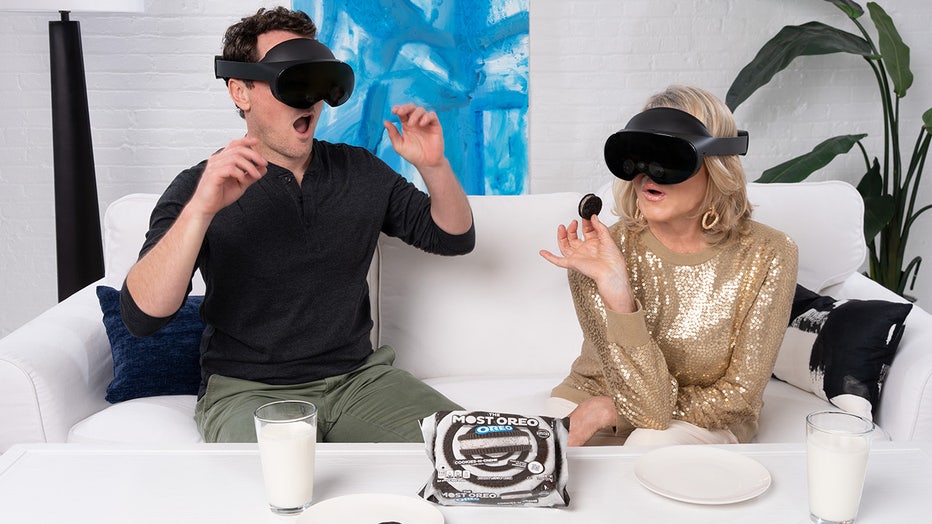 Martha Stewart and Ryan McCallister will enter Oreo's virtual world on Jan. 30.  (Oreo)
"We couldn't think of a better duo to join us in the metaverse than the iconic Martha Stewart and her sidekick, Ryan," added Rosenbloom. "The two embody the OREO brand's playful spirit and, through their OREOVERSE experience, we hope to show just how much fun OREO fans can have together in our most playful world yet! Martha has mastered everything from cooking to crafts and we know she is going to master the OREOVERSE too!" 
This story was reported from Los Angeles.