Mpls man wanted for running over girlfriend with van charged with 3 felonies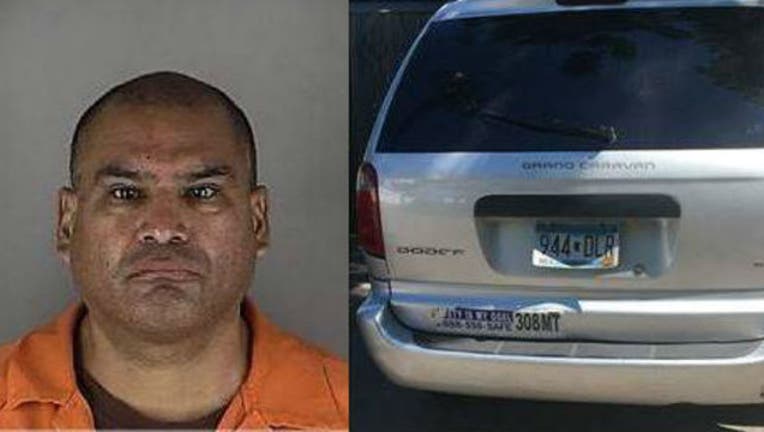 article
MINNEAPOLIS (KMSP) - A man accused of running over his girlfriend with a van and leaving her badly injured in a south Minneapolis alley has been charged with three felonies by the Hennepin County Attorney's Office.
50-year-old Jeffrey Anthony Cruz has been charged with first degree assault, criminal vehicular operation gross negligence and leaving the scene of the crash.
Police are still searching for Cruz, who hasn't been seen since the attack.
RELATED: WANTED: Man struck woman with van in south Minneapolis alley
According to the criminal complaint, the crash happened on Monday around 10:42 a.m. near 23rd Avenue South.
Less than an hour before, police responded to two calls at the residence for a disagreement between the couple. The woman told police she didn't want Cruz to drive drunk. Cruz told police he had had a couple of beers. The police told them to stay away from each other and for Cruz to leave without the car.
A witness captured the hit-and-run on video, which shows the 49-year-old woman standing with her back to the front of the van, in an attempt to stop Cruz from driving away.
The van started inching forward, pushing the woman. As the van continued to move, she turned around and put her hands on the hood of the van. The van then accelerated, hitting her and running her over.
The van took off, leaving her unresponsive in the alley.
Emergency crews took her to the hospital, where she received treatment for brain bleeds, a brain injury, left rib fractures, a left collapsed lung, multiple facial fractures, a broken jaw, spinal fractures and a sternum fracture. She is currently on a ventilator.