What is Mohs surgery? Jill Biden to undergo preventative skin cancer surgery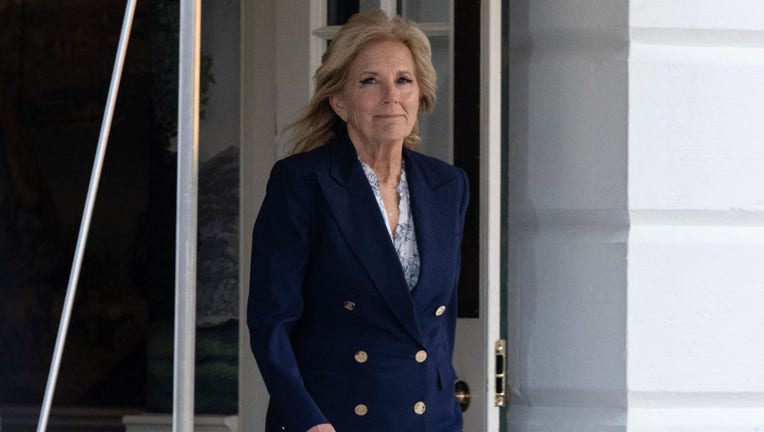 article
WASHINGTON - First lady Jill Biden was scheduled on Wednesday to undergo surgery to remove a potentially cancerous lesion above her right eye, something that was discovered during a recent routine skin cancer screening.
The first lady's office announced the procedure last week, with the president's physician Dr. Kevin O'Connor calling it a "common outpatient procedure known as Mohs surgery to remove and definitively examine the tissue."
Doctors recommended removing the lesion from the 71-year-old first lady "in an abundance of caution," O'Connor wrote in a Jan. 4 memo that was released by the first lady's office.
President Joe Biden was set to accompany his wife to Walter Reed National Military Medical Center in Bethesda, Maryland, for the procedure. An update was expected later Wednesday.
In April 2021, the first lady underwent a medical procedure that the White House described only as "common." Details were not provided. The president accompanied her to an outpatient center near the campus of George Washington University, and they returned to the White House after about two hours.
The latest surgery was arranged for the morning after the Bidens returned from Mexico City, where the president held two days of talks with the leaders of Mexico and Canada and the first lady met with women, children, and her counterparts.
RELATED: Most women can't spot signs of aggressive form of breast cancer — here's what to know
What is Mohs surgery?
Mohs surgery is considered an effective technique for treating the most common skin cancers and certain rare forms, according to Johns Hopkins Medicine.
During the procedure, doctors remove thin layers of skin, one layer at a time, and examine each under a microscope to determine if any cancer remains, according to Johns Hopkins. The surgery continues until only cancer-free tissue remains.
"Since its development, Mohs surgery has been refined into the most precise and advanced treatment for skin cancer, yielding success rates up to 99%," Johns Hopkins states online. 
Mohs surgery is performed under local anesthesia. The procedure takes less than four hours for most people, and they can go home afterward.
It was developed by Dr. Frederic E. Mohs in the late 1930s but was not widely known until decades later as a great potential for the field of dermatology, according to The Skin Cancer Foundation. 
The nonprofit called Mohs surgery "the gold standard" for treating many basal cell carcinomas and squamous cell carcinomas — the two most common types of skin cancer.
The Skin Cancer Foundation added that the delicate skin around the eyes is especially vulnerable to damage from the sun's ultraviolet rays.
RELATED: Screenings only detect 14% of cancer cases, study suggests
This story was reported from Cincinnati. The Associated Press contributed.