'Miracle' baby Vikings fan gets heart transplant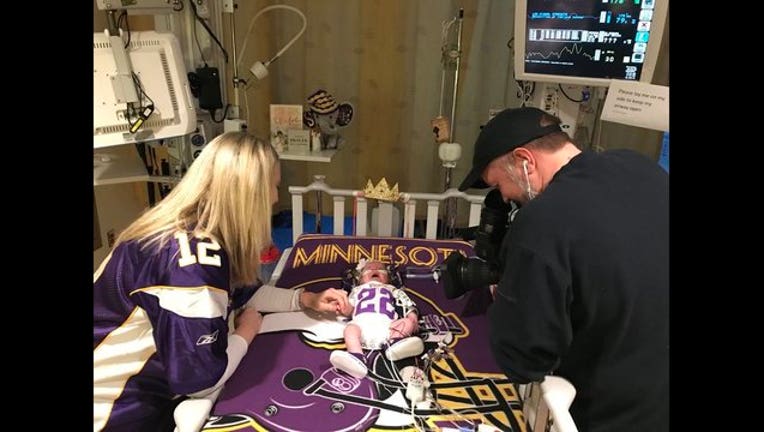 article
MINNEAPOLIS (KMSP) - The tiny Vikings fan who was stealing hearts at the University of Minnesota Masonic Children's Hospital recently got a new heart of her own. 
Shayla Senesac, now three months old, is described by her parents as their miracle child. She was born with hypoplastic right heart syndrome, a condition that prevents her right ventricle from fully forming and causes a lot of work for her tiny heart and lungs. 
This fall and winter, Sundays were a special time for the dedicated Vikings fans when all three could be together. They watched the Minneapolis Miracle while holding out hope for a miracle of their own. 
They finally got it. Shayla has received her heart transplant and her family says all is going well in her recovery so far.