Minnesota State Fair will raise ticket prices for 2023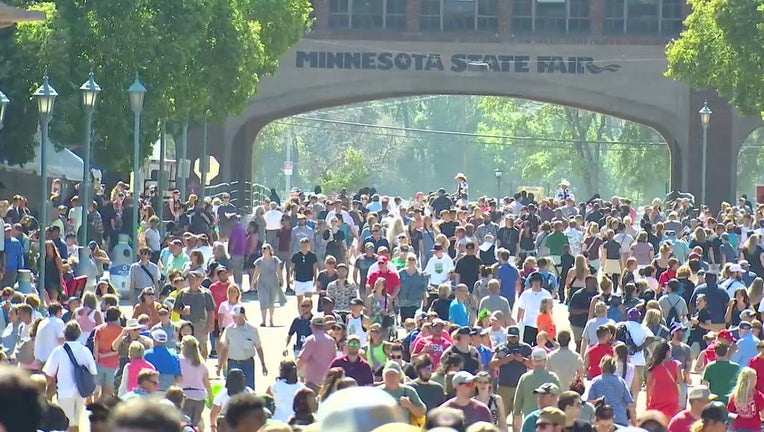 article
FALCON HEIGHTS, Minn. (FOX 9) - The Minnesota State Fair has announced a modest increase in ticket prices for the 2023 festival after the Minnesota State Agricultural Society's annual meeting this weekend.
Ticket prices will increase by $1, bringing the price for adults (ages 13 to 64) to $18 per person and seniors and children to $16. As always, children under age 5 are free.
The price increase is not unusual. Ticket prices have risen by dollar increments in recent years, jumping by $1 every year since 2019 except in 2020 when there wasn't a festival. However, it's fair to note the state fair had already decided to keep ticket prices the same in 2020 before the pandemic cancelled the event.
Ticket prices have more than doubled over the past 20 years from $8 in 2002 and 2003.
In its message on Sunday, the state fair blamed the increased costs on inflation and increasing security details.
"We work hard to provide an amazing experience for everyone, and it takes a lot of effort and expenses to do that," said outgoing Minnesota State Fair CEO Jerry Hammer in a media release.
"I think it's okay, what's one dollar?" said Nancy Dennis, a fairgoer who is okay with the small increase. "If they keep it clean and increase security I think it would be a really good investment."
Speaking with FOX 9, fairgoer Marsha Miller agreed with that sentiment.
"I think it's a great investment," she said. "I think we need more security pretty much everywhere. I don't see the fair being any different."
The fair is also looking to bounce back from losses during the pandemic, during which they lost about $18 million between 2020, when there wasn't a fair, and 2021, when attendance was significantly down due to COVID-19 concerns. In 2022, attendance returned closer to normal, with attendance down less than 200,000 versus the average for 2016 through 2019.