Minnesota remembers Vietnam through 'Wall That Heals' at Capitol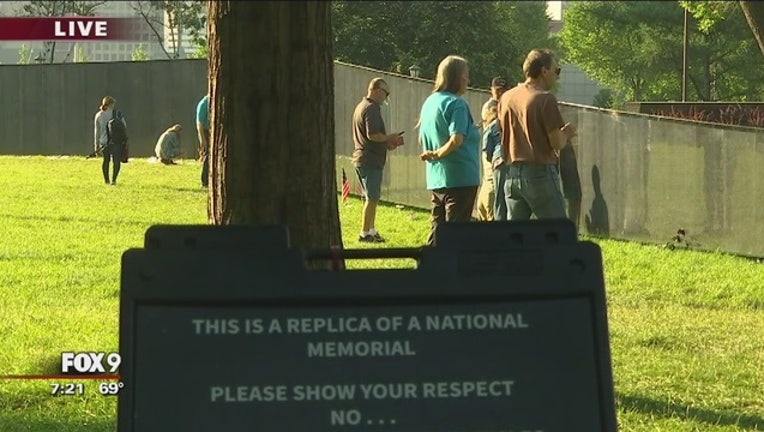 ST. PAUL, Minn. (KMSP) - Minnesotans are remembering the Vietnam War and the lives lost as they visit The Wall That Heals, a new 3/4-scale traveling replica of the Vietnam Veteran's Memorial in Washington, D.C. The replica is on display the Minnesota Capitol until 3 p.m. Sunday.
The weekend was filled with events and activities designed to remember those who made the ultimate sacrifice, honor the incredible people we've met throughout the Minnesota Remembers Vietnam initiative, understand by listening to each others' stories, and to take a step forward to heal.