Minnesota governor after Line 3 decision: 'I urge everyone to express themselves peacefully'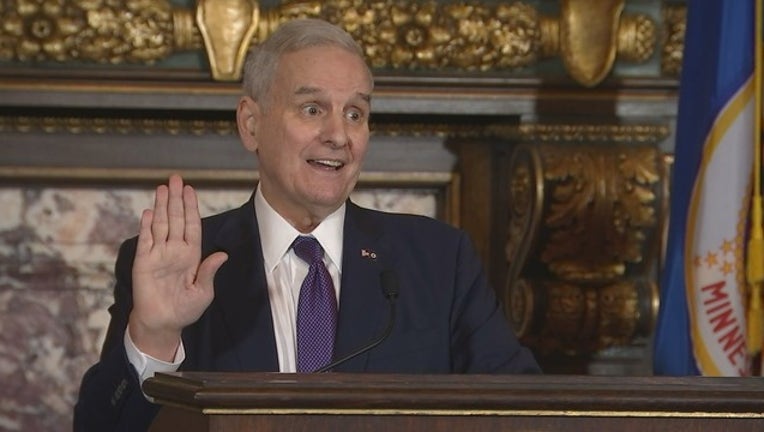 article
ST. PAUL, Minn. (KMSP) - Minnesota Gov. Mark Dayton is urging "everyone to express themselves peacefully" following the Public Utilities Commission's 5-0 vote to approve a proposal to replace the aging Enbridge Line 3 oil pipeline across the northern part of the state.
"Many people hold passionate views on this project. I urge everyone to express themselves peacefully. The PUC's decision is not the final approval of this pipeline. Rather, it only allows Enbridge to begin to apply for at least 29 required federal, state, and local permits," Gov. Dayton said in a statement. "Those regulatory reviews, which address numerous issues not considered by the PUC, will take several months. Approvals are by no means assured, and they would require any such project to meet Minnesota's highest standards, protecting all our state's earth, air, water, natural resources, and cultural heritage. I assure that state agencies will fully uphold those high standards, as they review these applications.  Construction cannot and will not begin, unless Enbridge receives all required permit approvals."
Enbridge wants to replace about 282 miles of its Line 3 pipeline in Minnesota that runs from the North Dakota border all the way to its refinery in Superior, Wisconsin. The pipeline is about 50 years old and is starting to corrode in many spots. The company said it takes a lot of effort to keep the pipeline safe. Several PUC members cited the existing pipeline's deteriorating condition as a major factor in their decision.
One controversial question remains unsolved: What route will the new line take?
Climate change activists and tribes in the region have united to fight the new pipeline, which would carry Canadian tar sands oil. Tar sands oil production generates more greenhouse gases than lighter crude oil. Activists also oppose the proposed routes, with the threat of an oil spill in the Mississippi River headwaters and tribal fishing and wild rice harvesting waters.
As for the next step, the issue is likely headed to a courtroom. Appeals of PUC decisions go directly to the Minnesota Court of Appeals. The Minnesota Legislature could take action next session after Gov. Dayton vetoed a bill this year that would have allowed Enbridge to bypass the PUC. 
Minnesota voters will elect a new governor and Legislature in November.