Minneapolis teen killed in Memorial Day shooting
MINNEAPOLIS (FOX 9) - A 14-year-old teenager is dead after shots rang out Monday evening in Minneapolis.
Officers were called to the 3700 block of Bryant Avenue North for the reports of shots fired around 5:30 p.m. At the scene, officers found a teen victim who had been shot multiple times in an alleyway north of 37th Avenue North.
Officers tried to revive the victim, who was rushed by ambulance to North Memorial Medical Center, where he was pronounced dead.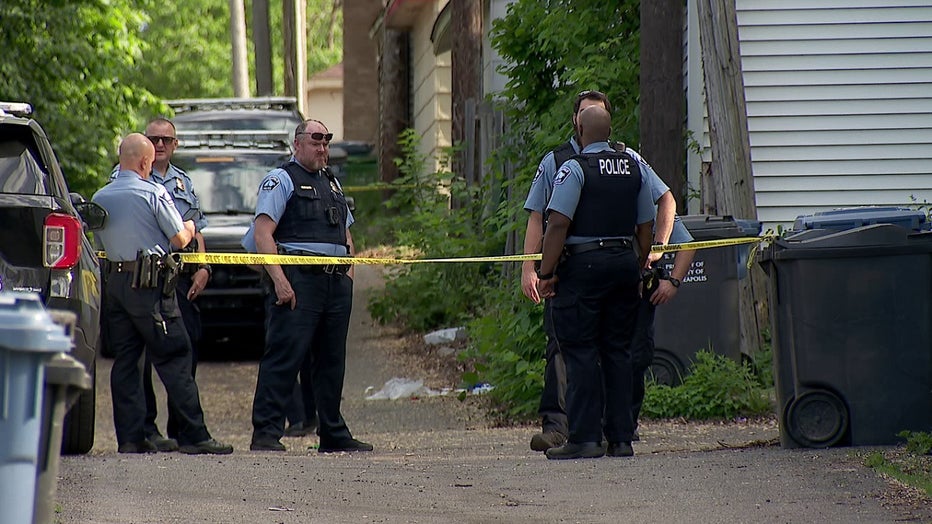 Police investigate in an alleyway off Bryant Avenue North in Minneapolis on Memorial Day. (FOX 9)
The investigation into the shooting is ongoing. No suspects have been arrested at this time.
Speaking at the crime scene, Minneapolis Police Chief Brian O'Hara expressed dismay about another act of violence in Minneapolis involving a teen.
"We have a serious issue with juveniles repeatedly involved in the system and repeatedly involved in more and more serious crime," said the chief. "Any death is tragic, but anytime we lose a young person on a holiday weekend, that is particularly disturbing for all of us."
Anyone with information on the shooting is asked to call CrimeStoppers at 1-800-222-8477 or visit CrimeStoppersMN.org.