Troopers arrest 69 people at Line 3 protest outside governor's residence in St. Paul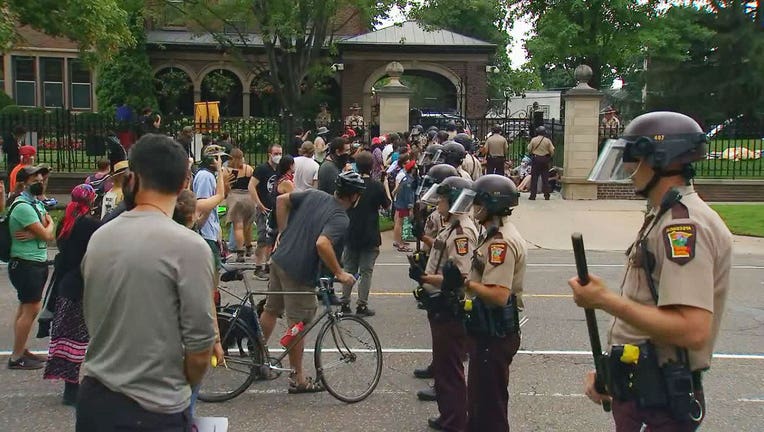 article
ST. PAUL, Minn. (FOX 9) - After several days of protest in the state's capitol, tensions were on the rise again on Saturday as police faced off with protesters opposing the Line 3 pipeline project in northern Minnesota.
The crowd of protesters gathered Saturday afternoon outside the Minnesota Governor's Residence on Summit Avenue in St. Paul.
FOX 9 saw several protesters being taken into custody Saturday afternoon as state troopers cleared out a rally that gathered at the steps of the residence around 4 p.m.
Before that, the protesters had gathered in the street with some linking arms along the fence at the governor's residence. Someone also appears to have tossed signs into the front lawn of the residence.
Minnesota State Patrol says they arrested 69 individuals on charges ranging from disorderly conduct, third-degree riot, and felony threats of violence. Troopers say some members of the crowd were arrested for "criminal conduct" while others simply refused to obey dispersal orders by troopers. Some members had even chained themselves to fencing in front of the governor's residence.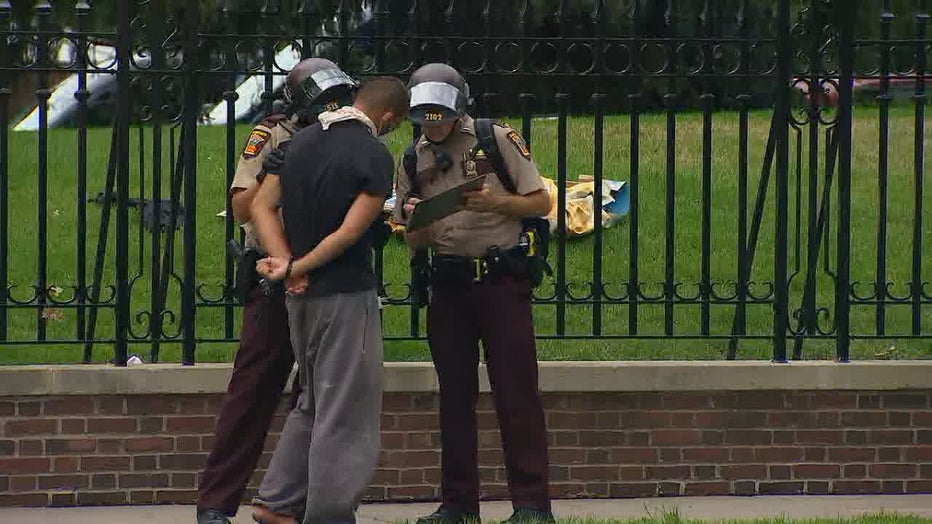 A rallygoer was taken into custody Saturday afternoon. (FOX 9)
Everyone arrested will be booked into Ramsey County Jail. No less-lethal munitions were used during the arrest.
In a statement, Colonel Matt Langer with Minnesota State Patrol said: "If you swarm someone's home, chain yourself to the fence and pull on the gate in an attempt to tear it down, you should expect to be arrested."
Earlier in the week, groups fighting the Line 3 project staged a rally outside the Minnesota State Capitol, with some rally members remaining at the capitol until Friday when police moved in and made four arrests.