Light rail safety reviewed after 4 pedestrian accidents in 5 days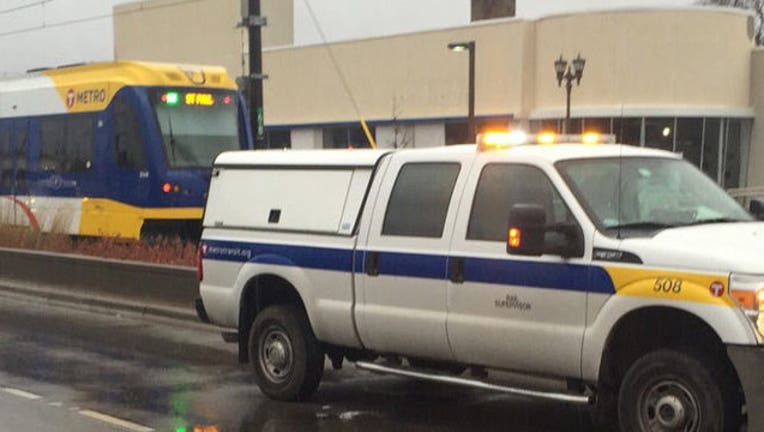 MINNEAPOLIS (KMSP) - Metro Transit is reviewing its light rail safety procedures and equipment after 4 train accidents in 5 days involving pedestrians or bicyclists. Monday morning, two pedestrians were struck by Blue Line trains near the 46th Street Station and 50th Street Station in Minneapolis. The injuries sustained in Monday's accidents were not life-threatening, according to Metro Transit.
Last week, a bicyclist was struck by a train and killed near the Blue Line's 46th Street Station, and a woman hurrying through a designated crosswalk was struck by a Green Line train and killed in St. Paul.
Monday afternoon, Metropolitan Council chairman Adam Duininck released the following statement:
"I am deeply concerned about the number of pedestrian and bicycling accidents that have occurred in the past few weeks and would like to express by my deepest sympathies to the individuals and families that have been affected. I have asked for, and Metro Transit has already begun, a comprehensive review of our safety procedures and equipment on our light rail lines. The safety of our passengers and well-being of our operators is a top concern. Safety is a shared responsibility. I will make sure that we are taking every feasible action we can to make our services as safe as possible and to educate the public about how to stay safe around trains. To that end, I have also asked our staff to review any additional communications and outreach efforts we can undertake to amplify the message that safety is a shared responsibility."