Lane closures near the north I-35 split begin Monday morning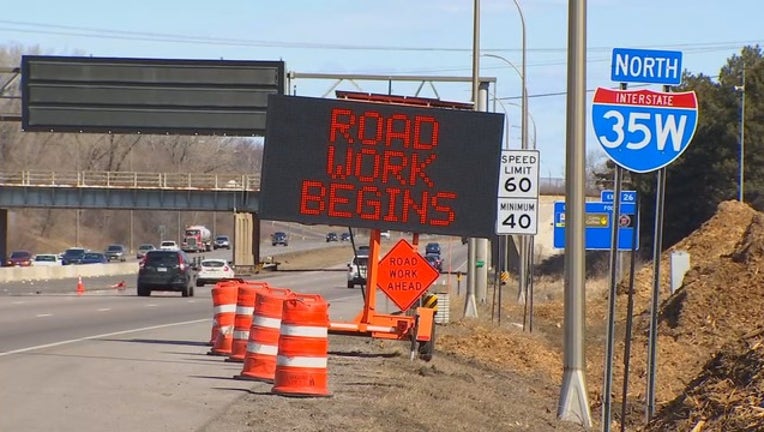 article
(FOX 9) - Drivers who frequent the northern I-35W and I-35E split near Lino Lakes and Forest Lake are in for some headaches starting Monday morning.
As part of the I-35 North Metro Split project, MnDOT announced Thursday some long-term lane closures that begin at 7 a.m. Monday morning.
Motorists traveling south of the split in Lino Lakes to Hwy. 97 in Columbus will face lane closures and traffic shifts.
MnDOT says drivers should expected delays and backups in the project area. The waves of closures and reconfigurations are all part of the overall North Metro Split project. It includes resurfacing the existing pavement all the way to Hwy. 8, replacing the Hwy. 97 bridge with a new interchange, replacing the northbound I-35W bridge over I-35E and the westbound Hwy. 8 bridge over I-35.
First closures starting April 22
Northbound I-35 will be reduced to two lanes from 7 a.m. to 2 p.m. and southbound I-35 will go down to two lanes as well from 8 a.m. to 7 p.m.
Some lanes will also be closed on both I-35E and I-35W in off-peak hours just south of the split.
The northbound lanes of both I-35W and I-35E will be down to one lane between 7 a.m. and 2 p.m., with the southbound lanes doing the same between 8 a.m. and 7 p.m.
Next wave of closures starting April 29
After the initial closures, motorists using northbound I-35E will face a new lane configuration.
The left lane of northbound I-35E will be shifted to the southbound side of the freeway south of the split. Drivers will still be able to exit to Hwy. 97 on the right side of the construction zone.