Interactive deer map created for hunters by Minnesota DNR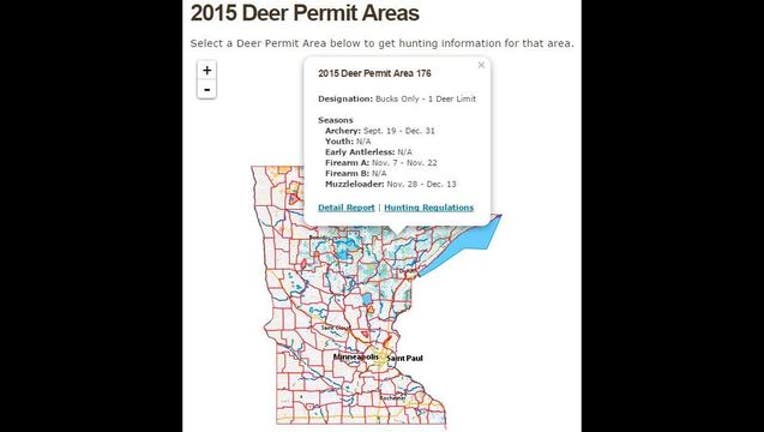 article
MINNEAPOLIS (KMSP) - Hunters can now preview an interactive deer information tool being developed by the Minnesota Department of Natural Resources at www.mndnr.gov/deermap, the DNR announced Thursday. 
The application works on mobile devices and desktop web browsers. By clicking the "detail report" link, you can view harvest history, permit area designation and winter severity history. It also tells hunters what type of land is in the permit area, and how much public land is available.
"This is our first step toward launching an online application that delivers useful information hunters need and want," Steve Merchant, the DNR's wildlife populations and programs manager, said.
With the firearm deer season opening Saturday, the DNR said it's an ideal time for hunters to take a look at the application, discuss it at camp and provide feedback. 
"During the deer population goal-setting process, hunters made it clear they wanted more easily accessible and comprehensive information," Merchant said. "This is a first step in developing an interactive tool to meet those needs, and we encourage people to leave useful feedback DNR can use to refine and improve the application."