George Floyd's birthday: Celebration held at 38th and Chicago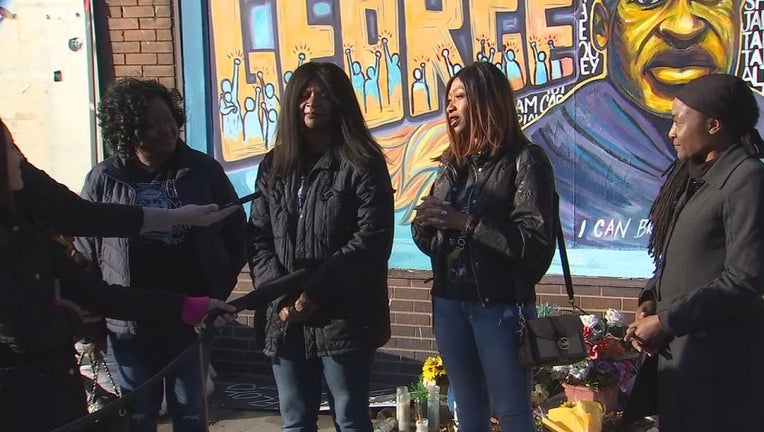 article
MINNEAPOLIS (FOX 9) - A ceremony in Minneapolis on Thursday celebrated what would have been George Floyd's 48th birthday.
Mourners gathered at 38th and Chicago, also known as George Floyd Square, where Floyd was killed at the hands of Minneapolis police in May of 2020, an event that sparked mass protests in Minneapolis and across the world and led to the conviction of Derek Chauvin for murder.
The events on Thursday were spearheaded by the George Floyd Global Memorial nonprofit led by Floyd's aunt and cousin.
The organization is working to preserve and maintain the statues and art up around George Floyd Square, which has  become a gathering spot for people calling for police reform and racial justice along with a tourist attraction.
The Floyd family says being out at 38th and Chicago on Thursday means everything to them. They says George Floyd loved bringing people together and loved celebrations. That's what they want his birthday to be about.
"It's just a beautiful thing to recognize him," said Floyd's aunt Mahalia Jones. "Because his name, it's changed the world, what happened. And it means a whole lot because change is still moving. It's still going. It's bringing people together, unity."
The foundation plans to find a permanent home for the statues and art, where generations to come can learn about Floyd's legacy.
The celebration on Thursday is expected to last through the night.