Genetic genealogy key in identifying New Brighton Jane Doe 20 years later
ST. PAUL, Minn. (FOX 9) - For more than 20 years, the name and identity of a woman found dead in Long Lake Regional Park has eluded authorities. But on Friday, she finally got her name back: Gail Marlene Johnson. 
"It really means a lot for us to be able to bring some answers to the families," Deputy Superintendent of Forensic Science Services Catherine Knutson told FOX 9.
The Minnesota Bureau of Criminal Apprehension (BCA) was involved in responding to the initial crime scene in New Brighton after two teens discovered Johnson's body in a marshy, wooded area in September 2000. Investigators weren't able to ID the victim back then, but as time went on, technology advanced.
"Throughout several years, we were able to apply the technology we have here at the BCA to assist in at least generating some information from the individual, so she could at least be compared to other samples to ID her," said Knutson.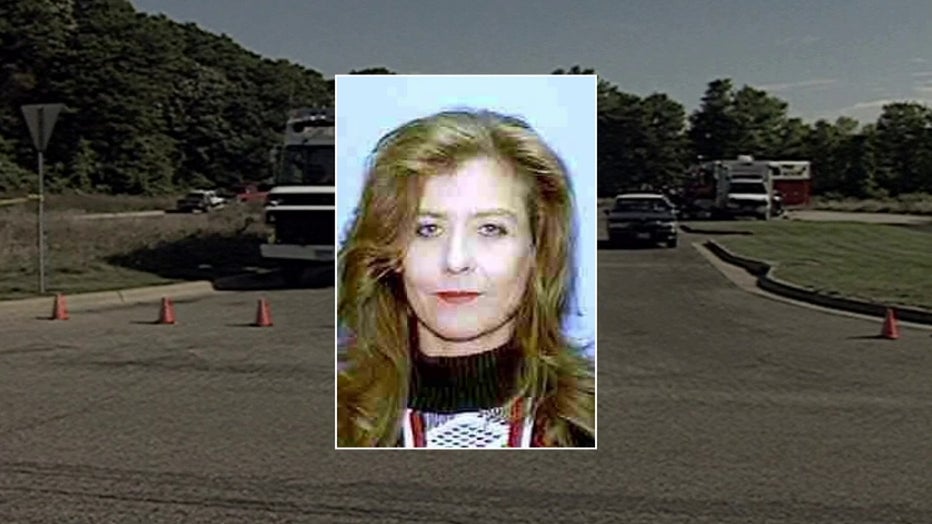 For more than 20 years, the name and identity of Gail Marlene Johnson, who was found dead in Long Lake Regional Park, alluded authorities.
Genetic genealogy proved to be the key to solving this mystery, a technique that combines DNA testing with traditional "family tree" style genealogy to track relationships and bloodlines. 

This summer, investigators partnered with Astrea Forensics to obtain a DNA profile and from there, the nonprofit DNA Doe Project got to work. They found a family connection and after 23 years, Johnson was identified.
Right now, the Minnesota BCA says they are working on approximately 30 cases involving unidentified victims across the state. Those cases are constantly being reevaluated and reassessed as DNA technology advances. 

BCA Superintendent Drew Evans tells FOX 9 that DNA testing is pivotal in solving cases like Gail Johnson's. 

"Discovering her identity is the first step, so we can track back her life, what was going on with her at the time, so we can understand where to begin the investigation," said Evans.
Over the next year, his agency is hiring additional DNA scientists with the goal of providing answers to more families across Minnesota.
Investigators were not able to determine Johnson's cause of death, but they are calling the circumstances of it "suspicious". Anyone with information is asked to call New Brighton Police.