Fleet Farm sued by AG Ellison over alleged involvement in gun trafficking
ST. PAUL, Minn. (FOX 9) - Minnesota Attorney General Keith Ellison announced Wednesday he is suing Fleet Farm for selling guns to straw buyers. 
The lawsuit alleges Fleet Farm sold at least 37 guns to straw purchasers, a person purchasing a gun for an individual not allowed to own one, over the course of 16 months. In a span of four months in 2021, Ellison alleges Fleet Farm sold 24 guns to the same straw purchaser, Jerome Horton, who was charged in federal court last year.
Ellison says one of the guns traced to a sale at Fleet Farm was used in the October 2021 shooting at Seventh Street Truck Park, a bar in St. Paul, that killed Marquisha Wiley and injured 14 others. Another one was found at the scene of a September 2021 shooting that killed a 6-year-old boy outside his house in Minneapolis. 
"It's my job to help protect Minnesotans' safety, pocketbooks, and dignity — and you can't have a real a real conversation about public safety in Minnesota unless you're talking about the proliferation of guns," Attorney General Ellison said in a release. "Gun dealers and retailers have a duty to be the first line of defense against people who try to illegally obtain guns and provide them directly to criminals or blindly resell them for profit on the black market. But instead of fulfilling their legal obligation to detect and prevent straw purchases, Fleet Farm ignored multiple red flags: they took money from straw purchasers and looked the other way. They put their own profit over Minnesotans' safety."
The lawsuit alleges Fleet Farm ignored red flags that the buyers were straw purchases. The suit is asking for more oversight of Fleet Farm's operation and more training for employees to help prevent further sales to straw buyers, among other things. 
Fleet Farm responds to Ellison's lawsuit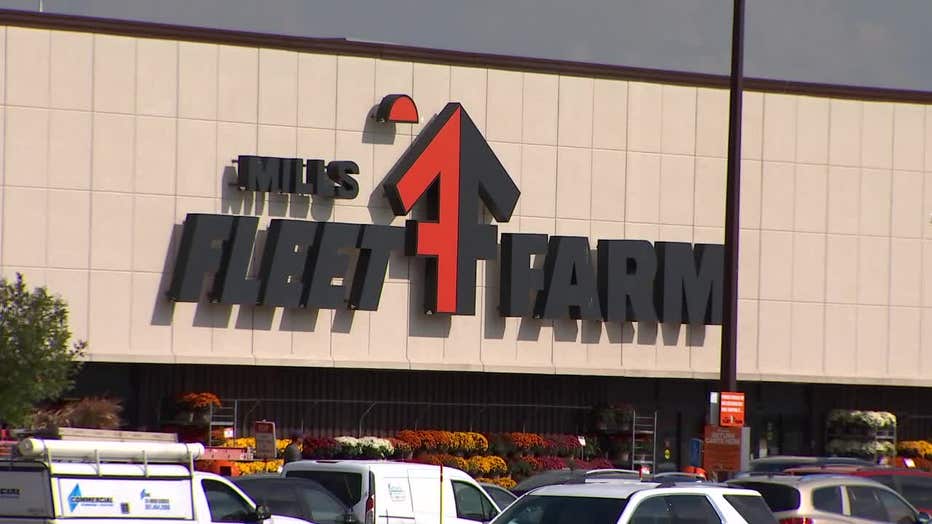 Fleet Farm in Oakdale, Minnesota. 
Fleet Farm issued a statement to FOX 9 on Wednesday, saying the company disagrees with the lawsuit, and it complies with all applicable gun laws. 
Here's the full statement: 
"We strongly disagree with the Attorney General's lawsuit. We comply with all applicable gun laws and devote substantial resources to training and compliance. It is disappointing that Attorney General Ellison filed his complaint without ever once talking to us.
"It's also worth noting that at the time of the tragic shooting in Saint Paul described in the Attorney General's complaint, we were told by the Bureau of Alcohol, Tobacco and Firearms that our team members had "done nothing wrong" and had complied with all applicable gun laws.
"We are confident that we will prevail in this matter."