Family of 6 displaced by Lake Elmo house fire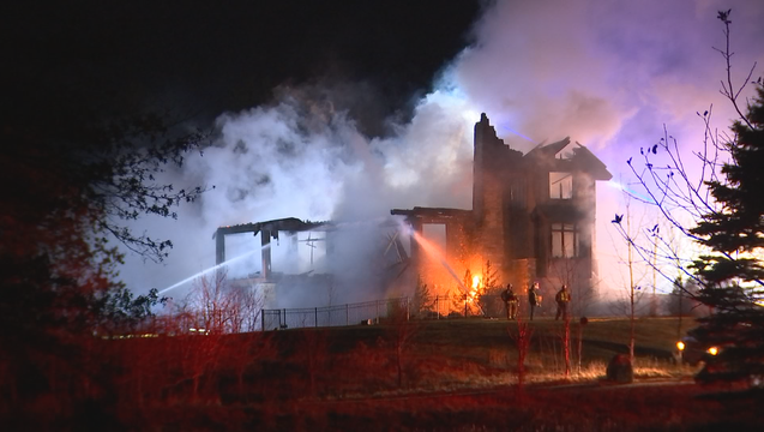 LAKE ELMO, Minn. (KMSP) - A house fire in Lake Elmo, Minn. displaced a family of six the day after Thanksgiving.
According to Lake Elmo Fire Chief Greg Malmquist, around 4:20 a.m. multiple fire departments responded to a house fire in the 10000 block of 57th Street N.
By the time firefighters arrived, the family had gotten out safely, but the home was completely engulfed by the flames. Malmquist says the two family pets likely died in the blaze. The family has relatives and friends in the area and will also receive assistance from the Red Cross.
The cause of the fire is still under investigation.