Deputy finds elderly dog nearly frozen to death, returns pet to owner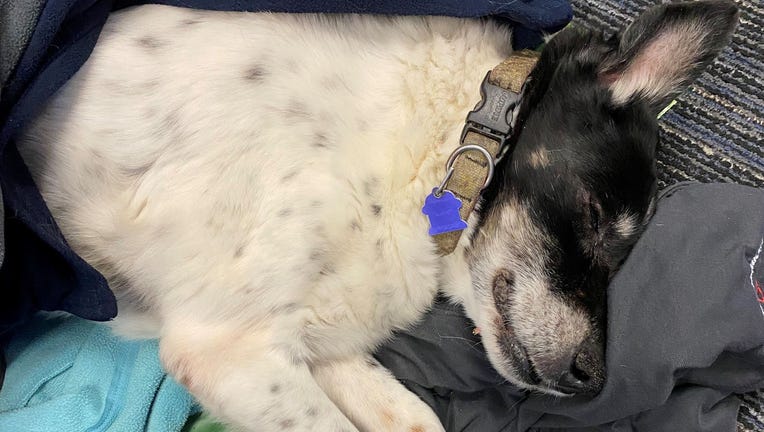 article
SAGADAHOC COUNTY, Maine - A Maine deputy took it upon himself to return an elderly dog to her owner after she was found nearly frozen to death. 
Sagadahoc County Communications Center said it received a report of a dog lying in the road in Arrowsic over the weekend.
Deputy Mark Anderson responded but could not find the dog and began to search for it. 
RELATED: Elephants in US zoos face uncertain future without breeding
While checking nearby ditches, he found "a very cold, female dog, appearing almost frozen to death," according to the sheriff's office Facebook post. 
Authorities said it appeared the dog had tried to climb out of the ditch after finding claw marks. It's believed her paw got too cold to continue. 
"She was holding her paw up and whimpering heavily when Deputy Anderson approached her," the post continued. 
As temperatures were in the single digits, Anderson picked up the dog, placed her in his cruise and brought her back to dispatch where she was given immediate care. She was given blankets and placed near a portable heater while her meal was being prepared. 
RELATED: Freezing dog found tied to tree outside shelter during snowstorm
Meanwhile, Anderson put up flyers and began knocking on doors to locate the owner. 
He did the owner and learned the dog was at least 14 years old and was let outside the night before but didn't return home. 
This story was reported from Los Angeles.