How to watch the 2023 Daytona 500: Date, time, TV channel, streaming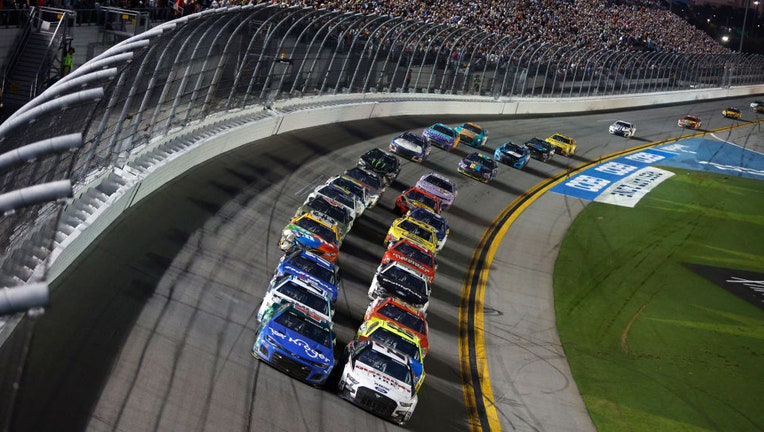 article
The 75th edition of the NASCAR Cup Series kicks off this Saturday with the 65th Daytona 500.
It's NASCAR's most illustrious event, and it kicks off perhaps the Cup Series' most important season. Here's what you need to know about the race, how to watch it and information on NASCAR's other events that will be taking place all week.
When is the Daytona 500?
The race begins at 2:30 p.m. ET on Sunday, Feb. 19.
Where is the race?
The 500 takes place at the 2.5-mile Daytona International Speedway.
[2023 Daytona 500 Qualifying: How NASCAR's signature event sets its lineup]
Where can I watch the Daytona 500? What channel will it be on?
The race will be broadcast live on FOX and the FOX Sports App. 
How can I watch the race without cable?
For those without a cable subscription, there are several live-streaming services that carry FOX, including Sling TV, Hulu+ and fuboTV.
What else is happening in NASCAR this week?
The upcoming schedule is as follows:
Tuesday, February 14
Random draw for Xfinity Series qualifying lineup: 2 p.m. ET
Random draw for Cup Series qualifying lineup: 4 p.m. ET
Wednesday, February 15
Daytona 500 Media Day: 8 a.m. – 4 p.m. ET 
NASCAR Cup Series single-car qualifying (one lap, two rounds): 1:15 p.m. ET – FS1
Thursday, February 16
ARCA Menards Series practice: 4:05 – 4:55 p.m. ET – will not be broadcast
NASCAR Truck Series practice: 5:05 – 5:55 p.m. ET – FS1
Bluegreen Vacations Duel #1 (60 laps): 7 p.m. ET – FS1
Bluegreen Vacations Duel #2 (60 laps): 8:45 p.m. ET - FS1
Friday, February 17
ARCA Menards Series qualifying: 1:30 p.m. ET – will not be broadcast
NASCAR Truck Series qualifying: 3 p.m. ET – FS1
NASCAR Xfinity Series practice: 4:35 p.m. - 5:25 p.m. ET – FS1
NASCAR Cup Series practice: 5:35 - 6:35 p.m. ET –  FS1
NextEra Energy 250 Truck Series race (100 laps): 7:30 p.m. ET –  FS1
Saturday, February 18
NASCAR Cup Series final practice: 10:30 - 11:20 a.m. ET – FS1
NASCAR Xfinity Series qualifying: 11:30 a.m. ET – FS1
ARCA Menards Series race (80 laps): 1:30 p.m. ET –  FS1
Beef. It's What's For Dinner. 300 Xfinity Series race (120 laps): 5 p.m. ET – FS1
Sunday, February 19
NASCAR Cup Series Daytona 500 (200 laps): 2:30 p.m. ET –  FOX
Top NASCAR stories from FOX Sports: