Amir Locke funeral: Family members, Al Sharpton and Ben Crump remember victim
MINNEAPOLIS (FOX 9) - The family of Amir Locke, the 22-year-old who was fatally shot by Minneapolis Police while they were serving a no-knock warrant two weeks ago, gathered with community members and civil rights leaders to remember him and express their anger over his death at a funeral service held Thursday at a church in north Minneapolis.  
Karen Wells, Locke's mother, reflected back to the day her son was born.
"It took me 10 hours of labor to push him into this world, and on 2/2/22., those thugs that represent the Minneapolis Police Department executed my baby boy, beautiful baby boy in less than nine seconds. How dare you," Karen Wells, Locke's mother, told the crowd of mourners. 
Lock's father, Andre Locke, also spoke.
"It's hard to talk about peace when your peace has been interrupted," he said.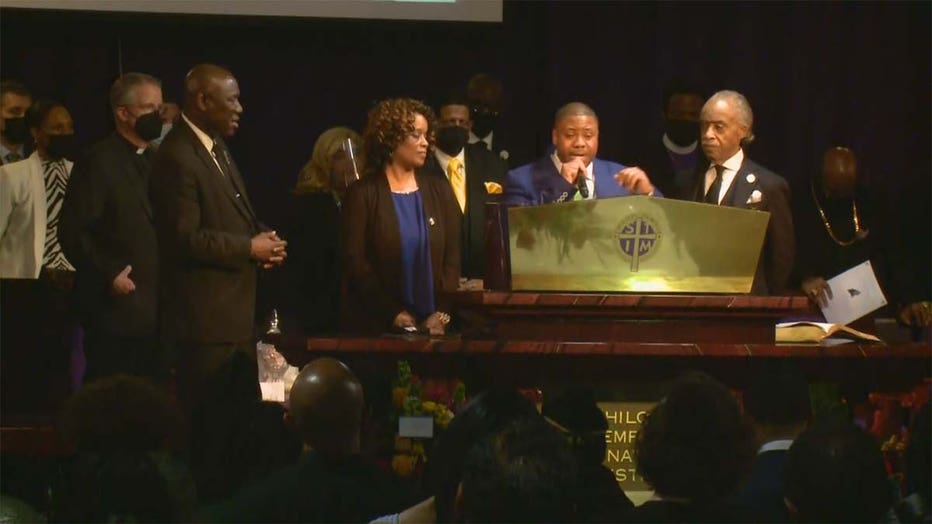 From left to right, attorney Ben Crump, Locke parents Karen Wells and Andre Locke, Rev. Al Sharpton
The Reverend Al Sharpton, civil rights leader and president of the National Action Network, gave the eulogy. Sharpton previously participated in funeral services for George Floyd in 2020 and Daunte Wright last year.
He noted that Locke was not a suspect in any crime when he was killed.
"Amir was not guilty of being anything but young and black in America," Sharpton said. 
And he argued that Locke's killing wasn't just due to an issue with training or policy, but instead, reflected deeper issues of inequity and racism in America. 
"The problem is not training. You want to know how to train police? Train them the same way you do in white neighborhoods. You all must have two different training books, because you all don't train them to run up in white folks' houses and shoot first and ask questions later."
Civil Rights Attorney Ben Crump, who is representing the Locke family, just as he did the family of George Floyd and others killed by police, spoke earlier. He said Locke was killed for "sleeping while Black," and directed his anger at Minneapolis Mayor Jacob Frey for not delivering on his promise to ban no-knock warrants.   
"I want us to say it, so the Minneapolis mayor and City Council can hear if you would have followed your ban on no-knock warrants like you said, Amir Locke would still be here.
Frey issued a moratorium on the warrants in the wake of the shooting. Civil rights leaders and activists, including Sharpton and Crump, are calling for a nationwide ban on no-knock warrants.   
"Enough is enough, you are going to pass the Amir Locke law, we are not going to be your nameless suspects," Sharpton said. 
What we know so far
On Feb. 2, a Minneapolis SWAT Team member – later identified as Mark Hanneman – shot and killed Locke after officers used a key to enter an apartment in downtown Minneapolis while searching for a suspect in a St. Paul homicide.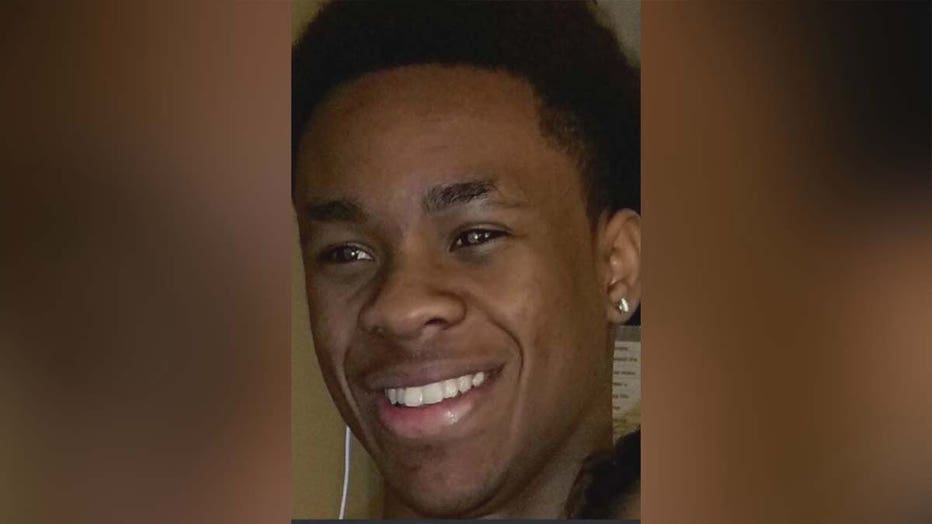 Controversy has surrounded the fact that all available information indicates Locke was not named in the search warrant that led to his fatal encounter, and he was a legally registered firearm owner, according to his family.
Since the shooting Locke's family has called the killing an "execution" and called for a national ban on "no-knock" warrants. The Minnesota Bureau of Criminal Apprehension is investigating the shooting, as is typical when an officer fires a weapon. 
St Paul's last no-knock warrant was executed in 2016, though they defer to local jurisdictions to determine entry tactics when investigations take them out of St. Paul.
In the following weeks, protests have called for Hanneman to be charged, and Minnesota to ban the use of no-knock warrants.