12 squirrel monkeys were stolen from Louisiana zoo, officials say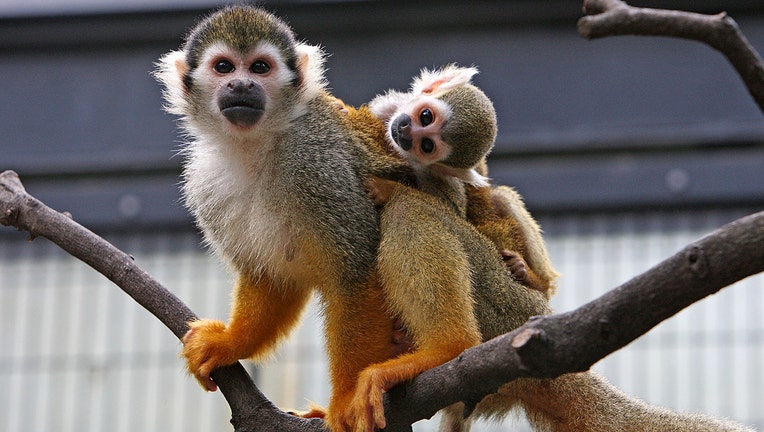 article
BROUSSARD, La. - Twelve squirrel monkeys have been stolen from a zoo in Louisiana after their facility was broken into over the weekend.
"Thank you for the overwhelming support regarding this weekend's incident," Zoosiana, located in Broussard, said in a statement Monday, adding that the incident happened on Saturday, Jan. 28.
According to the zoo, the individual targeted facilities of smaller primates and specifically compromised the squirrel monkey exhibit, successfully stealing 12 of the primates.
Staff said the remaining squirrel monkeys were carefully assessed by both the Zoosiana veterinarian and animal care team. 
"Here at Zoosiana, our focus continues to be on providing the highest level of animal care possible," Matt Oldenburg, Zoosiana's director said in a statement to FOX Television Stations. "Our animal care team and veterinarian have examined the remaining Squirrel Monkeys, and there are no other apparent healthcare or well-being concerns." 
On Sunday, the facility was closed due to weather and was unrelated to this incident. 
Zoosiana said the investigation into the incident, led by the Broussard Police Department, is still ongoing, as they work with local, state and federal agencies. 
They are asking for the public's health should anyone have any information related to this theft. Anyone with information on this incident are urged to call the Broussard Police Department, LA Department of Wildlife Fisheries or Crimes Stoppers at 232-TIPS.
Last week, a non-profit animal sanctuary in Tampa said it was offering a reward after someone broke into the farm and stole an exotic toucan.
Armando Gort, who founded Horsepower for Kids Animal Sanctuary on Racetrack Road almost 30 years ago, said someone first tried to cut the padlock on the toucan's cage before busting open the latches and taking the bird.
RELATED: 'She's so vulnerable': Exotic toucan stolen from animal sanctuary in Tampa
"It's pretty upsetting," said Gort. "We're worried now. We've got to update our cameras to make sure this thing doesn't happen again because there are a lot of animals here, and we worry about that."
In Dallas, the Dallas Zoo is now offering a $25,000 reward for any information that leads to the arrest of the person or people who took two emperor tamarin monkeys from their habitat. The monkeys were later found in a local church's community house. They appear to be healthy. 
This story was reported from Los Angeles.