Minnesota weather: Light snow possible Tuesday night
MINNEAPOLIS (FOX 9) - Light snowflakes and flurries are possible Tuesday night into Wednesday morning.
Tuesday will feature morning sunshine but then turn cloudy as high temperatures for the Twin Cities climb to near 30 degrees. A dash to a coating of light snow is possible Tuesday night into Wednesday morning. 
Wednesday is expected to see steady temperatures in the upper 20s. Then things turn cooler — albeit brighter — on Thursday, which will see a high temperature of around 19 degrees.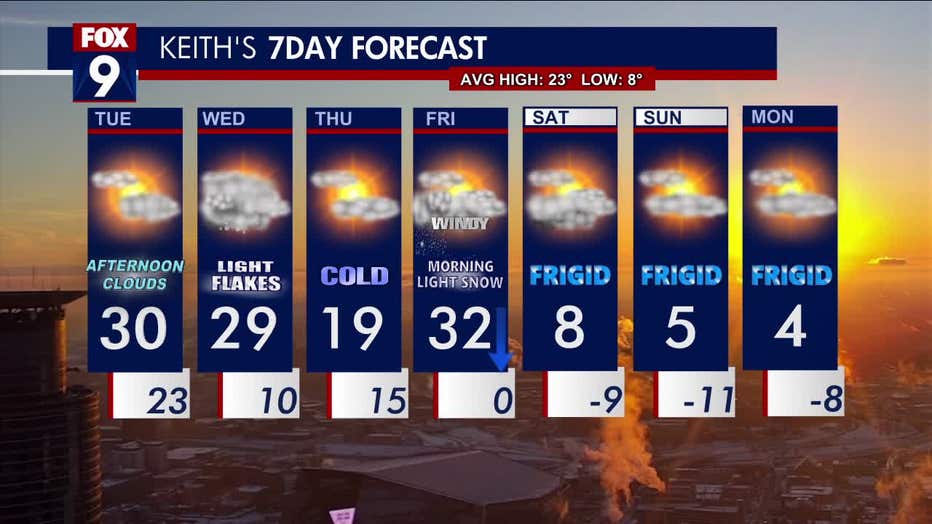 The Twin Cities seven-day forecast shows single-digit temperatures for the weekend. (FOX 9)
A clipper, which could dump an inch or two of snow, on Friday will send temperatures to about 32 degrees by lunchtime Friday. But temperatures will fall quickly Friday afternoon.
Then it'll turn frigid. The high temperatures Saturday through at least Monday will be in the single digits, with lows below zero.