Minnesota weather: Slow warm-up begins after frigid windchills
MINNEAPOLIS (FOX 9) - A warm-up is in our future. 
Windchill advisories remain in place for all of Minnesota until about 10 a.m. on Tuesday. Otherwise, it'll be mostly sunny with a high near 10 degrees in the Twin Cities on Tuesday afternoon. 
And it'll get warmer from there, with a high of around 20 degrees in the forecast for Wednesday. 
Another surge of cold air will roll into Minnesota by later in the day Thursday into Friday. This brief cool-down will feature highs in the single digits. 
But then looking ahead to this weekend, it'll be warmer than average with a high of around 30 degrees on Saturday and a high of 29 degrees on Sunday. 
The average high for this time of year is 24 degrees and the low of 9 degrees.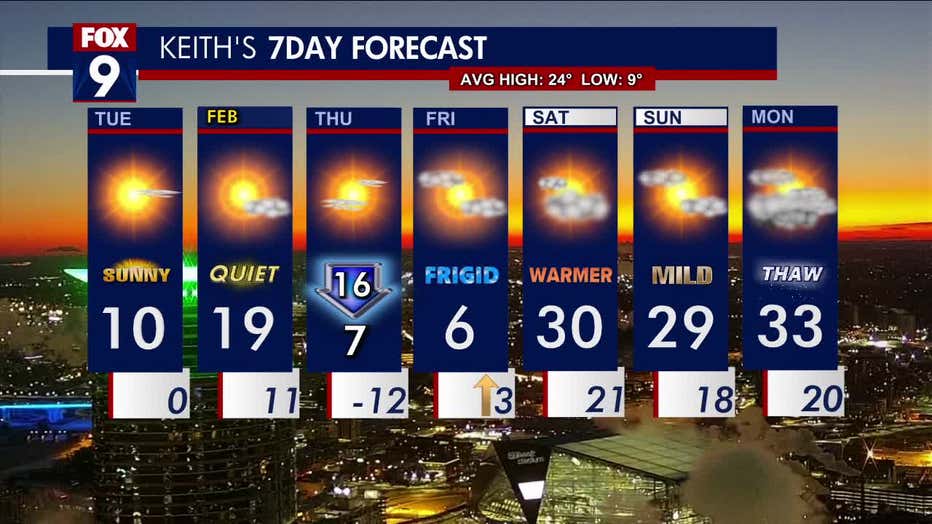 The seven-day forecast includes a warmup for the upcoming weekend. (FOX 9)