Minnesota weather: Seasonable, but very windy
MINNEAPOLIS (FOX 9) - The sunshine comes back on Thursday across central and southern Minnesota. 
Unfortunately, it's going to come with one giant caveat: a lot of wind, and gusty breezes on the southern end of this low pressure could top 35 mph, maybe even get close to 40 mph.
The Twin Cities will likely top out in the upper 40s, but of course, coming with blustery breezes that will gradually fall off this evening. Overnight, cloud cover rolls back southward.
We'll start pretty cloudy for most of us on a Friday, and it's going to stay that way for a lot of the day until we can start chipping away from the south and west. So the farther south and west you go on your Friday, the more sunshine you'll get. Then we start warming up again. 
Temperatures by next week could reach the 60s. 
Here's the seven-day forecast: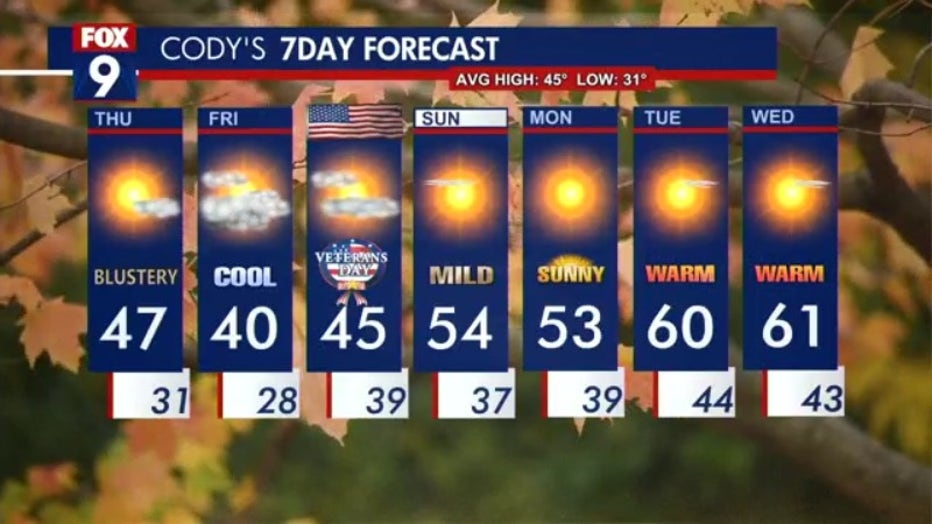 Thursdays highs will be near 50.  (FOX 9)