Lightning damage, flash flooding with Monday morning storms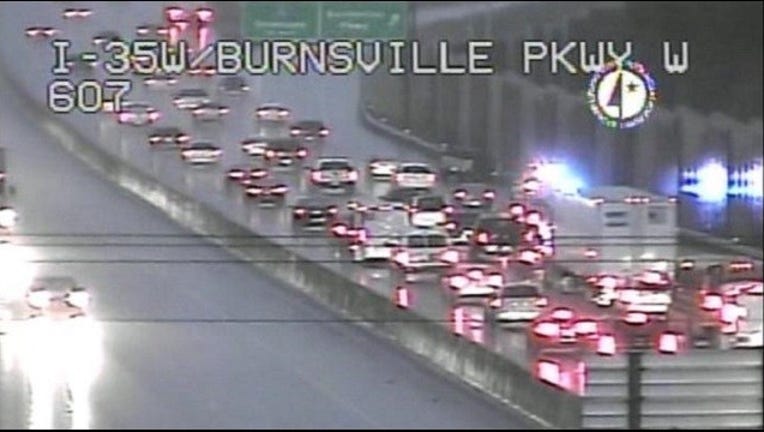 article
A wash of overnight storms poured several inches over the Twin Cities metro and pummeled the east metro, but most of the rain is expected to taper off Monday afternoon.

Record rainfall

The National Weather Service confirmed the Twin Cities set a record for July 6 rain. By 7 a.m.,  2.59 inches had fallen at the Minneapolis-St. Paul International Airport, slashing the old July 6 record set in 1883 at 2.32 inches.

Slick roads, flash floods

There were spin outs and crashes on several major arteries before 8 a.m. Flash flooding reduced Highway 100 to 1 lane in St. Louis Park early Monday morning. Plus, there was a crash on Highway 100 southbound, plugging Highway 62 to Highway 7. Meanwhile, in Burnsville, one driver spun out along I-35W northbound from Exit 1 at County Road 42. In Plymouth on I-494 westbound, a semi skidded into a wall, clogging traffic from Exit 21 to Exit 22 near Highway 55.

Brooklyn Park lightning 

As daylight broke Monday, a Brooklyn Park, Minn. home showed visible damage from fire believed to have been caused by a lightning strike. The couple said they saw the lightning and smelled smoke just before 1 a.m., ran outside and called 911. Firefighters were able to rescue all the pets inside and no one else was injured. The siding is melted, windows are blown out and the damage inside is even more severe, particularly in the attic.
Stay Sky Aware with the Fox 9 Weather App
iPhone: http://bit.ly/lcP0qS 
Android: http://goo.gl/pmLdX
See a full list of active watches and warnings at fox9.com/weatheralerts