A few August weather facts for the Twin Cities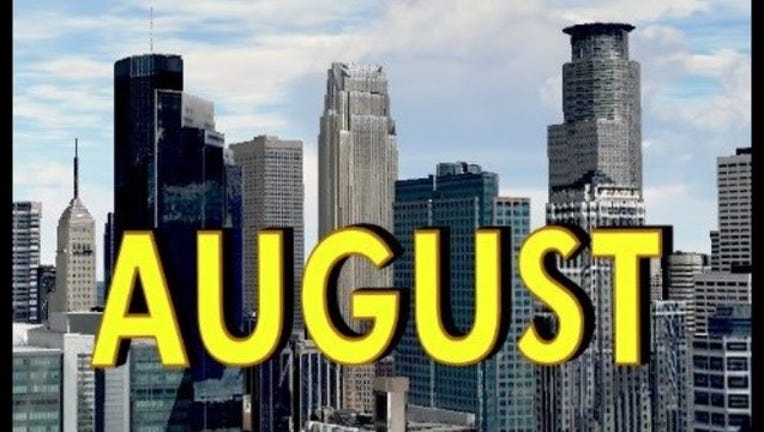 article
Welcome to August! This is the last month of meteorological summer, with summer officially ending on September 20, and one of the best months of the year to be outdoors. August is also a month when we start to get some hints of the chill that lies ahead.
The north central part of the state has its average first frost this month and on average, August gives us our best chance of getting wet, with an average rainfall at 4.30 inches. Ironically August is the 2nd sunniest month with a 69 percent average when it comes to sunny days.
The daylight hours are getting shorter with sunsets before 8 p.m. by the end of this month. The extra darkness is not all bad as it will lend more time to sky watching. In fact, one of the brightest meteor showers of the year is the Perseid on August 12-13.
Although we will get hints of fall, we all know that the summer heat can still hang around. Enjoy this great summer month and send us your weather photos to photos@fox9.com.