Wild signs Hartman, Zuccarello in NHL free agency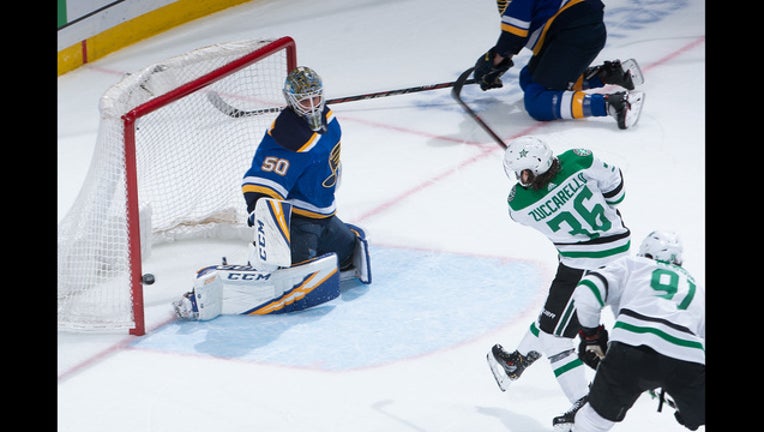 article
Paul Fenton has never been afraid to shake things up as leader of the Minnesota Wild front office.
Just look at last season. With the team struggling to put together consistent effort on a nightly basis, Fenton changed things up. He traded Nino Niederreiter, Mikael Granlund and Charlie Coyle. His return included Pontus Aberg, Kevin Fiala, Ryan Donato and draft picks. Aberg is no longer with the team.
There was also speculation both during the season and as the offseason started that Jason Zucker would be dealt. That hasn't happened, at least not yet.
The shakeup didn't translate on the ice, as the Wild missed the Western Conference Playoffs for the first time in six years, since the 2011-12 season.
Roster shuffling continued Monday as the Wild entered NHL free agency. Fenton and the team agreed to terms with a pair of wingers, Ryan Hartman and Matz Zuccarello.
"I think it was healthy. I think it was something that changed the environment and sometimes when you've had a group together as long as you have, sometimes it just needs to have a shakeup and it needs to have just a different flavor here," Fenton said Monday.
Hartman agreed to terms Monday on a two-year, $3.8 million contract. Hartman played in 83 games last season between the Nashville Predators and Philadelphia Flyers. He scored 12 goals and added 24 assists for 36 points. He set career-highs in games played, blocked shots (39) and tied for second in games played last season. He has three career points in 13 playoff games.
Hartman was selected No. 30 overall by the Chicago Blackhawks in the 2013 NHL Entry Draft.
He spent a majority of last season in Nashville. In 64 games with the Predators, he recorded 10 goals and 10 assists.
"He just brings the grizzle that I like. I would like our team to play with a little bit more hardness and passion and excitement," Fenton said. "I think he'll not only do it himself, but he'll bring people along with him."
The Wild also on Monday agreed to terms with Zuccarello on a five-year, $30 million contract. Zuccarello, 31, recorded 40 points, including 13 on the power play, in 48 games with the New York Rangers and Dallas Stars last season. He had 11 points, including four goals, during the Stanley Cup Playoffs last season with the Stars.
He spent a majority of last season with the Rangers, scoring 11 goals and recording 26 assists for 37 points in 46 games.
Zuccarello tied for first in scoring, second in assists and third in goals last season for Dallas in the playoffs. He has 15 goals in 73 career Stanley Cup Playoff games. In 511 career games, Zuccarello has 114 career goals and 99 power-play points.
He's the top Norwegian-born scorer in the NHL. Zuccarello scored a career-high 26 goals with the Rangers in the 2015-16 season, his sixth in the NHL. He's entering his 10th season with the Wild.
Fenton called Zuccarello one of the top play-makers in the NHL, and described his skills on the ice as "like a lizard" because he plays with a stick longer than most professional players.
"The way a lizard takes its tongue and sticks it out as far as it does and then retrieves what it was trying to do," Fenton said. "When you look at Mats, he's not the tallest in stature but he uses an incredibly long stick and he reaches into piles, comes out with things."
Perhaps most importantly, it will created competition within the roster for ice time. The wingers currently on the Wild's roster include J.T. Brown, Fiala, Jordan Greenway, Zach Parise, Victor Rask, Eric Staal, Zucker and Nico Sturm.
With the additions of Hartman and Zuccarello, there should be plenty of competition for roster spots when training camp arrives.
"For me to have this many guys that are going to push for positions, that's the best thing that this organization can ask for," Fenton said. "We've been looking for depth, we've been trying to get internal competition and now it's going to happen."