Vikings kicker Greg Joseph raising money for Israeli war victims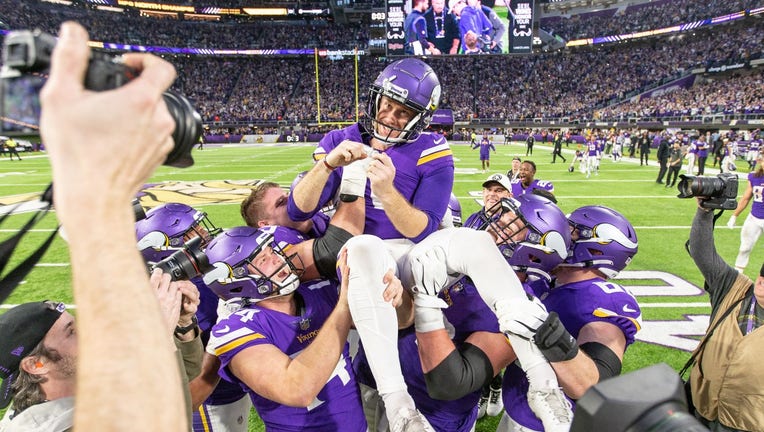 article
MINNEAPOLIS (FOX 9) - Minnesota Vikings kicker Greg Joseph is using his platform as a professional athlete, and his right foot, to help those impacted by the ongoing war in Israel with the terrorist group Hamas.
Earlier this month, Hamas launched attacks on Israel, and the response was to declare war. Thousands of Israelis are already dead, with hundreds more missing or unaccounted for, as members of Hamas have been going door-to-door and harming families while the group also attacks Israel through the air.
Joseph is one athlete trying to do his part to help the innocent victims. He's trying to raise up to $50,000 through the "Kicks for Israel" campaign for those who have been displaced through the non-profit Leket Israel. The organization delivers meals to individuals and senior citizens. For families, they provide food, clean water, diapers, formula, medicine and other essential items.
Joseph is donating $54 for every extra point he makes, and $180 for every field goal he makes. Anyone who wants to pledge per kick or give a donation can do so at the "Kicks for Israel" web site, launched by Joseph.
Until last week, Joseph was perfect kicking on the season. He missed a field goal wide right, and had an extra point blocked. For the season, Joseph is 15-of-16 on point-after attempts, and 6-of-7 on field goal tries.
Joseph is in his third season with the Vikings after fighting for roster spots in Cleveland and Tennessee.