Timberwolves to sport new Nike NBA Earned Edition uniforms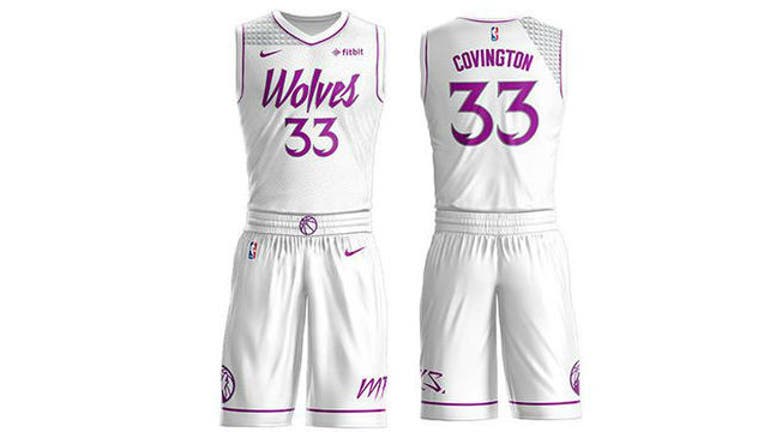 (FOX 9) - The Minnesota Timberwolves unveiled the team's Nike Earned Edition uniform Wednesday, which was "earned" when the Wolves made the 2018 NBA playoffs.
According to a release, this year's Timberwolves Earned Edition uniform is a variation of the popular Prince-inspired City Edition uniforms that were unveiled earlier this season.
The Timberwolves made the 2018 NBA Playoffs after the team's 47-35 regular reason record, which included a 112-106 overtime victory over the Denver Nuggets. The win sent the Wolves to the playoffs for the first time since the 2003-04 season.
The team will debut the uniforms on Wednesday, Dec. 26 when the Wolves travel to Chicago to take on the Bulls. Minnesota will also wear the new uniforms at the Target Center on Dec. 28 against Atlanta.
The first 7,500 fans in attendance that night will receive an Earned Edition Target Bullseye plush doll.
For more information, click here.