Timberwolves' Rudy Gobert, Chris Finch fined for criticizing NBA officials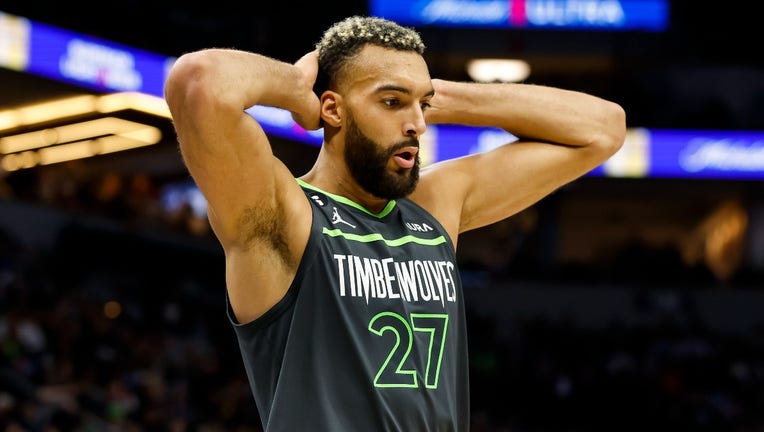 article
MINNEAPOLIS (FOX 9) - Rudy Gobert and Chris Finch are going to have to get out their wallets after lashing out at the officiating following a 107-100 loss at the Phoenix Suns Wednesday night.
The NBA announced Friday it has fined Gobert $25,000, and Finch $15,000, for their post game comments. They were not happy with the officials after having a four-game win streak snapped, and staying in the No. 7 spot in the Western Conference Playoff picture.
The big issue? The free-throw disparity. The Timberwolves finished the night 8-of-12 at the line. Suns' star guard Devin Booker alone went 12-of-15. The Suns as a team shot 27 free throws.
"It works because tonight they went to the line 27 times and we went to the line 12 times. Sitting up here and talking about it or whatever, must have worked for them," Finch said, referring to a similar recent fine for Suns' coach Monty Williams. "Because this is a team that doesn't historically draw fouls at the rate they did. The free throw disparity got us. I thought we were driving and playing with just as much force as they were."
Gobert was far more direct, and it's not the first time that's happened this season.
"It's not fair. It's really not fair," Gobert said. "Every night. I've been in this league for 10 years and I try to always give the benefit of the doubt, but it's hard for me to think they're not trying to help (the Suns) win tonight. It's hard for me to think they didn't try to help the Warriors win the other night or Sacramento Kings the other night. It's just so obvious. As a basketball player that's been in this league for so long, it's disrespectful."
He wasn't done.
"We understand that we're not the biggest of the markets and we're a team that, I think you want to see KD (Kevin Durant) in the playoffs, Steph (Stephen Curry) in the playoffs, you want to see LeBron (James) in the playoffs. Timberwolves are not there yet. We got to keep putting our head down, keep playing through that and it's frustrating for sure, especially for me," Gobert said.
We'll see what happens Friday night as the Timberwolves host the Lakers, one of the top teams in the NBA at getting to the free-throw line.