Timberwolves newest player Nemanja Bjelica will wear rare No. 88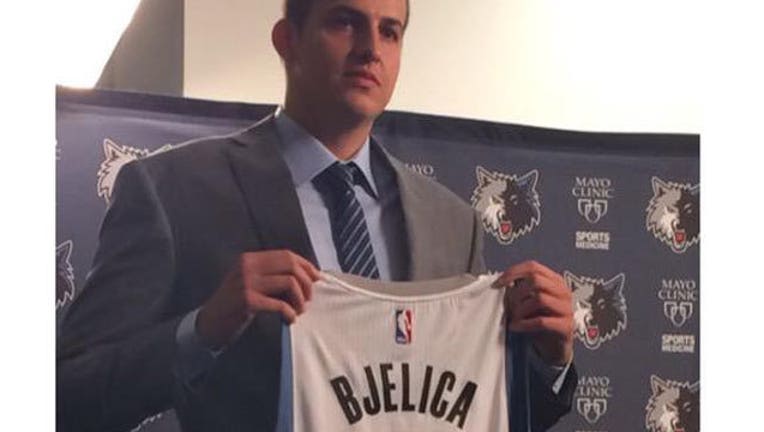 article
The newest member of the Minnesota Timberwolves will wear a jersey number typically associated with the Minnesota Vikings. The Wolves introduced newly-signed Euroleague MVP and 2010 draft pick Nemanja Bjelica on Wednesday, and announced he will wear No. 88.
Why 88? Bjelica has always worn No. 8, which is currently occupied by second-year guard Zach LaVine. So, with No. 8 taken, he went with "double-eight." You can read more about crazy history of the No. 88 in the NBA at Fox Sports North.
Bjelica will get back on a plane Tuesday afternoon and fly to Las Vegas to meet his teammates at Summer League. He will not play, but wanted to support the team.