Timberwolves: KAT's words fall on deaf ears in 107-105 loss to Trail Blazers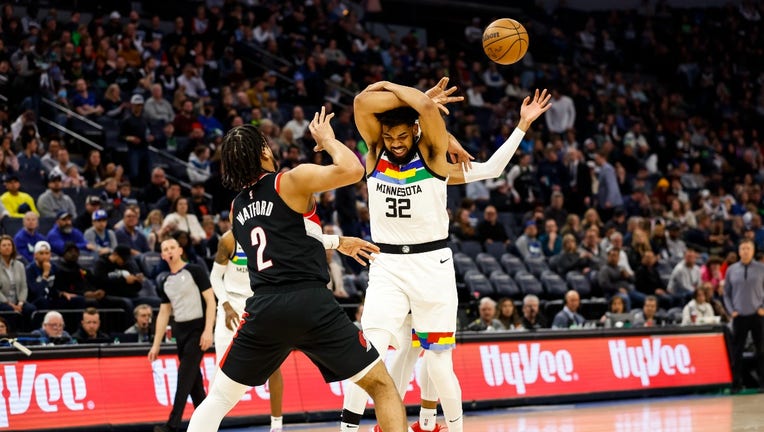 article
MINNEAPOLIS (FOX 9) - Karl-Anthony Towns had some strong words from the locker room after the Minnesota Timberwolves lost to the L.A. Lakers 123-111 Friday night at Target Center.
He vowed the team would respond Sunday against the Portland Trail Blazers, after falling to the No. 9 spot in the Western Conference Playoff race.
"I got a lot of things to say tomorrow at practice. I'm gonna go in there and do what I gotta do, speak up for our team. I know the words I say will help us win games, so I'm just trying to do that. That's all I'm going to say. Keep it in the locker room," Towns said after the loss to the Lakers.
Whatever Towns' message was at Saturday's practice, it didn't translate on the floor in Sunday's game. The Timberwolves were between 18 and 20-point favorites against the Trail Blazers, who were sitting nearly half their regular lineup, out of the playoffs at 13 games under .500. 
The Timberwolves fell 107-105 and dropped to 39-40 on the season, staying in the No. 9 spot in the West with three regular season games to play. Perhaps most glaring? Towns was a no-show.
In his first game back from being out nearly four months, he hit a pair of game-winning free throws against the Atlanta Hawks. Four nights later, he hit the game-winning 3-pointer to beat the Golden State Warriors.
Sunday? He played 25 minutes, dealing with foul trouble, and finished with eight points on 1-of-3 shooting from the field. Arguably the Timberwolves' best player, in a season-defining game, made one of his three shots from the field. In a game they had to have, it was one of their worst losses of the season.
The Timberwolves head to Brooklyn Tuesday night, San Antonio Saturday night and end the regular season Sunday afternoon against the New Orleans Pelicans at Target Center. The Timberwolves are two games behind the Warriors for the No. 6 spot and avoiding the play-in series. They're two games clear of the Dallas Mavericks for the No. 11 spot and missing the playoffs.
Last year, the Timberwolves beat the L.A. Clippers in the 7-8 play-in game to earn the No. 7 seed. The 7-8 loser plays the 9-10 winner for the last playoff spot. A season that started with high expectations surrounding Towns and Rudy Gobert is now on the verge of falling apart.