Tim Connelly 'pretty committed' to Timberwolves amid Washington Wizards rumors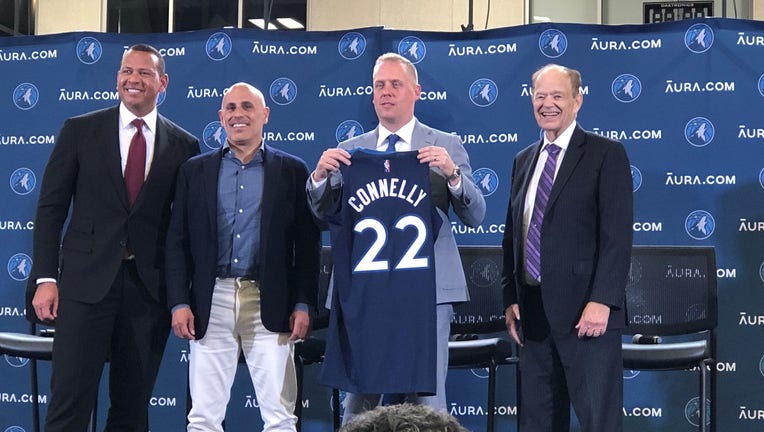 article
MINNEAPOLIS (FOX 9) - The Minnesota Timberwolves are holding exit interviews on Thursday after a season-ending loss to the Denver Nuggets Tuesday night in the Western Conference Playoffs.
Timberwolves' front office head Tim Connelly addressed an elephant in the room: His future in Minnesota. Recent rumors have surfaced about his connection to an opening in the Washington Wizards front office, as he's from the area and could have interest in the job. 
When asked about his interest in the job, Connelly stumbled slightly before talking about building a foundation in Minnesota. He came to the Timberwolves on an five-year, $40 million deal to make him one of the higher-paid executives in the NBA.
"I'm pretty committed to the Minnesota Timberwolves right now. Just worried about how we can get out of the first round. It's been a long, long time since we got out of the first round. I think Finchy and I are pretty excited to meet with the guys, are really excited about the foundational pieces we have here. Just keep building."
Connelly made an immediate splash with the Timberwolves after replacing Gersson Rosas in the front office. He traded four players and four future first round draft picks for center Rudy Gobert. The Timberwolves were able to get out of the NBA Play-In Tournament, but lost in the first round of the playoffs for the second straight year.
The Timberwolves have not won a playoff series since Kevin Garnett led them to the Western Conference Finals in 2004. They did, however, win at least 40 games in consecutive seasons for the first time since 2004 and 2005.