MSHSL suspends 5 dance team coaches over awards protest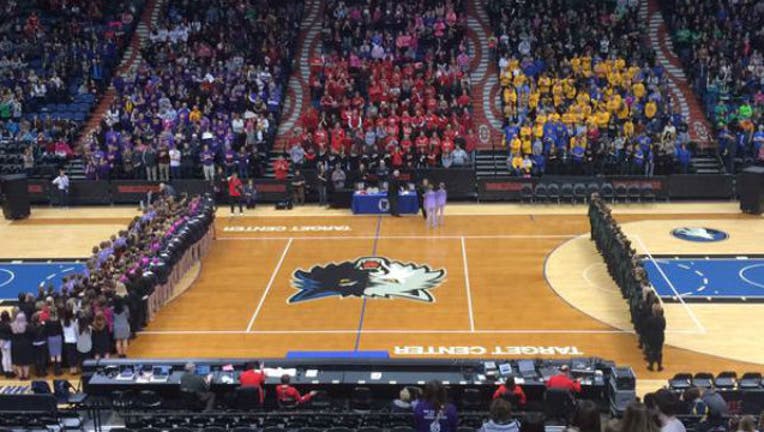 article
The Minnesota State High School League executive board on Monday approved a one-year suspension of competitive dance team head coaches from Chaska, Eastview, Eden Prairie, Lakeville South and Wayzata.  According to league documents, the 5 schools "chose as a group to remove themselves and their teams from the award ceremony, thereby creating a significant breach of sportsmanship and related issues."
In an act of protest, the schools refused to take part in the awards ceremony for the Class 3 high kick state championship. The protesting teams accused the state champion Faribault Emeralds of "creative plagiarism" for using a Utah dance team's moves, costumes and music that were featured in a YouTube video.
VIDEO - Faribault dance team honored
The Wayzata school district had already suspended head coach Leslie Swiggum for the first 2 competitions of the 2015-2016 season, and Lakeville South gave its coaching staff and activities director written reprimands. The MSHSL suspensions will supersede these punishments. The suspended coaches must complete sportsmanship training before they are reinstated.
READ THIS NEXT - Difference between creative inspiration and plagiarism in Faribault dance team's win