Minnesota bride enjoys burger, hockey for wedding finale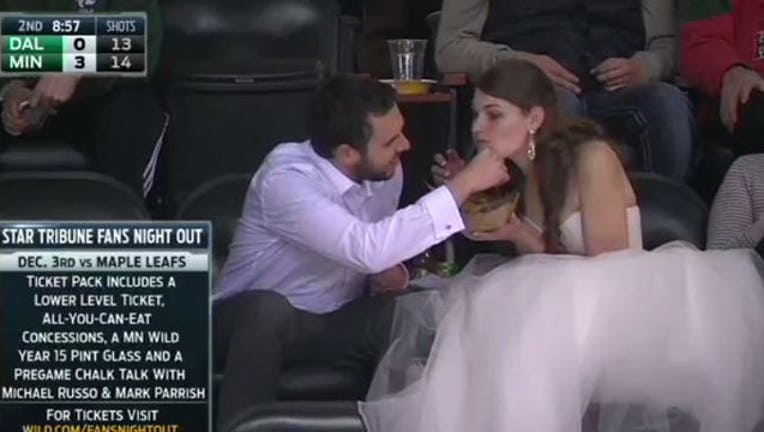 ST. PAUL, Minn. (KMSP) - A Minnesota bride finished her wedding day in a way that will make the State of Hockey proud – by taking in a hockey game and devouring a greasy burger. Wild fans Erica Skuta and Lewis Blake attended Saturday night's game against the Dallas Stars as their "wedding finale," according to an Instagram post.
Lewis is already taking to his husbandly duties, wiping his bride's chin to keep her dress clean.
 
The Timberwolves drafted Duke guard Wendell Moore Jr. with the No. 26 overall pick in the NBA Draft. Pierre Noujaim sat down with Moore to talk about coming to Minnesota.
In front of friends and family at Cooper High School on Friday, football star Jaxon Howard gave his verbal commitment to LSU over the Gophers, Miami and Michigan.