Lynx star Napheesa Collier helping start U.S.-based offseason league for WNBA players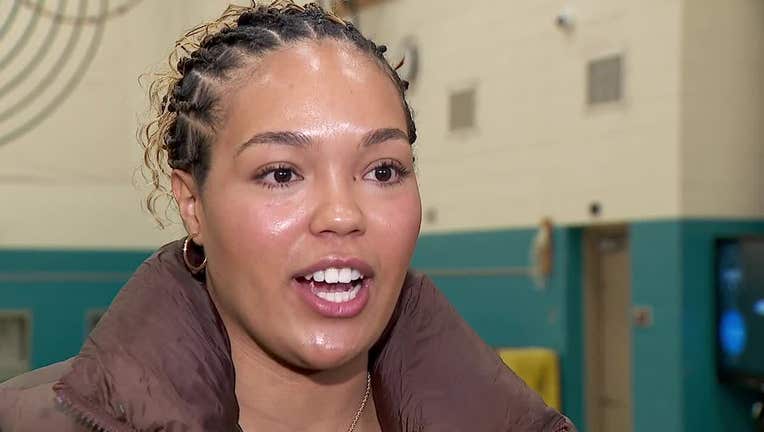 article
MINNEAPOLIS (FOX 9) - Minnesota Lynx star Napheesa Collier is doing her part to make sure WNBA players will no longer have to go overseas to make money during the offseason, as early as next year.
Collier and New York Liberty star Breanna Stewart told ESPN on Thursday they are co-founding a women's basketball league to give the WNBA's best players the option stay on American soil to play in the offseason. The league, called "Unrivaled," is expected to go from January to March and have 30 of the top professional players split among six teams. The league features 3-on-3 and 1-on-1 in Miami.
Their hope is that through private funding and sponsorships, players would make pay similar to what they make during the WNBA season. Under the league's new prioritization rules, players are required to return from overseas teams by the start of training camp to be eligible for the season. Many overseas leagues run through May, which currently conflicts with the start of the WNBA season.
On Wednesday, Collier was named the Western Conference Player of the Week as the Lynx have recovered from an 0-6 start, are winners of four straight and eight of their past 11. From June 26-July 2, Collier averaged 26.7 points, nine rebounds, three assists and 2.3 blocks per game. She's third in the WNBA in scoring at 22 points per game, fifth in steals and in minutes played.
RELATED: STORY FROM ESPN ON WNBA OFFSEASON LEAGUE
Collier had 32 points Wednesday night as the Lynx beat the Indiana Fever 90-83 to improve to 8-9 on the season, currently eighth in the WNBA. She has scored at least 30 points in three of her last four games.