Justin Jefferson says 'I ain't no diva' after being heard yelling at Kirk Cousins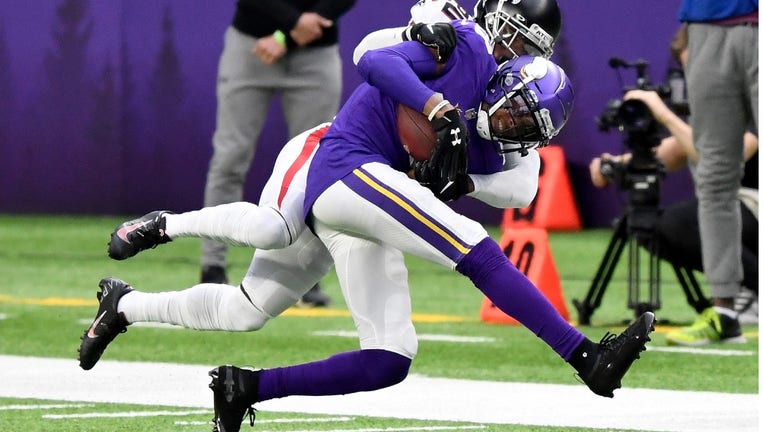 article
MINNEAPOLIS - Justin Jefferson entered the Minnesota Vikings' history books on Sunday, breaking the single-season record for receptions set by Randy Moss back in 1998.
But he was getting more attention after the Vikings' 33-27 loss to the Bears after being heard yelling at Kirk Cousins during the game. With Minnesota in the red zone late in the first half, Cousins sailed a pass high over Jefferson in the end zone. He's heard on the broadcast yelling, "F*** Kirk! Come on! Throw the ball!"
Jefferson saw the post on Twitter after the loss and said, "Y'all love blowing stuff out of proportion. And I ain't no diva don't get it twisted."
Jefferson came into Sunday's game against the Bears with 65 catches on the season, four short of Moss's mark. His first catch of the second half was his fifth of the day, and 70th to set the Vikings' single-season record for rookies.
Jefferson finsihed with eight catches for 104 yards, and has 73 catches for 1,182 yards on the season. He's seventh in the NFL in receiving yards, and tops among rookies. That's withouth seeing much action on offense the first two games of the season.
The Vikings drafted Jefferson with the No. 22 overall pick in the 2020 NFL Draft, with one of the picks they acquired in the trade that sent Stefon Diggs to the Buffalo Bills. Jefferson now has six 100-yard games in his rookie season, and seven touchdowns.