Jimmy Butler suffers right knee injury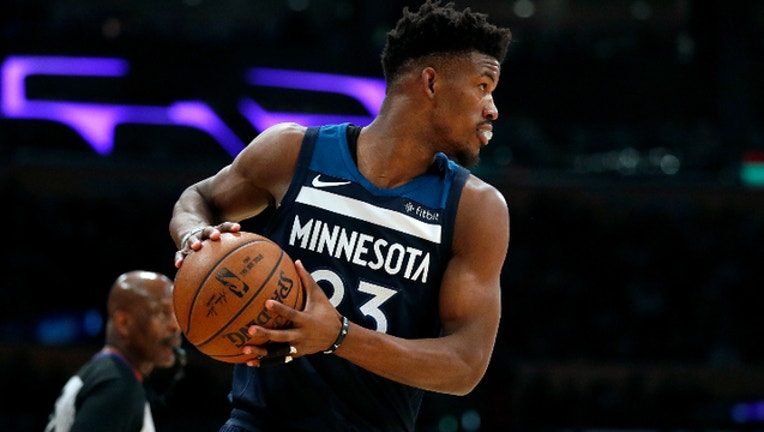 article
(KMSP) - Star Minnesota Timberwolves player Jimmy Butler was helped off the court after suffering an knee injury in the second half the game against the Houston Rockets Friday night.
Butler left the game late in the third quarter. After grabbing a rebound late, he pivoted and planted hard on his right foot before collapsing and grabbing his right knee. He was on the floor for at least three minutes before he was carried off the court by two teammates. He appeared to avoid putting weight on his right leg when heading to the locker room.
An MRI taken Saturday afternoon revealed Butler suffered a meniscal injury. 
This season Butler has averaged 22.4 points, 5.4 rebounds and 5 assists per game this season.
The Wolves lost to the Rockets 120-102.
The Associated Press contributed to this article.